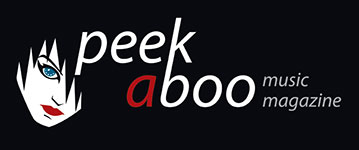 like this cd review
---
THE CHAMELEONS
Script Of The Bridge

25th Anniversary Edition
Music
•
CD
Indie
•
New wave
•
Post Punk
[100/100]

23/05/2011, Didier BECU
---
Some months ago I was talking to one of the greatest musicians of this planet, his name: Mark Burgess. Apart from the usual things you say as a fan, I also asked him how it feels to see that other bands are filling a stadium with a sound that he kind of created.
Mark's answer was captured in shrugging his shoulders, knowing very well that some have luck and some others don't. Anyway, Mark has the chance to be able to count on a loyal (and still expanding) fanbase which is shown in the very successful shows Mark is recently (along with John Lever) doing under the name of ChameleonsVox while bringing a set that features the best from the three first ground breaking albums these Mancunians made.
Back then the records were released on the now defunct Statik Records and British label Blue Apple is offering them again in a deluxe version.
Apart from some demos and 12 inches, "Script of the bridge" was the very first album that many times got cited by music fans as being the best album ever. As a fan it's quite difficult to pick up the best but this record definitely has a perfect balance between classic post-punk ("Don't fall" and "Up the down escalator" are good examples) and the melancholic guitarsound which made them famous, in a manner of speaking, that is.
You can play airguitar on "Monkeyland" but soon you're faced with the fatal beauty that "View from a hill" or "Less than human" is.
No need to tell that this is a classic everyone should own and in this 25th anniversary edition you get offered a bonus disc that features three unreleased versions ("In shreds", "Dear dead says" and "Things I wish I'd said") and a live recording that's been made in 1983.
And we haven't even mentioned the booklet that contains tons of pictures we never saw before. Essential purchase.
Didier BECU
23/05/2011
---