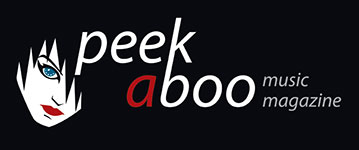 like this cd review

---
THE CHAMELEONS
Strange Times
Music
•
CD
Post Punk
[100/100]

Geffen Records
09/12/2016, Didier BECU
---
After Script from The Bridge and What Does It Mean? Basically, The Chameleons started another adventure with a major label. Geffen released Strange Times, but although this is the best record by the post-punk band, the LP was basically a flop (at least for a major). When manager David Fletcher suddenly died, the story of The Chameleons ended. A pity, because this was a band at its peak and God knows what other beautiful things they had in store for us. Well, we got it in a way, because The Sun & The Moon (the project by Mark Burgess and John Lever) is actually the fourth album by The Chameleons. But let's go back to that third pearl, as it were indeed strange times...

Opener Mad Jack is actually very atypical for what will follow. An almost cheerful up-tempo rock song in which the love of Mark Burgess for David Bowie is obvious, because it is almost his Rebel, Rebel.

The foursome from Manchester throws out the demons. We have no future, we have no past. We're just drifting ghosts or glass (te first words of Caution). For the first time in the career of The Chameleons, the keyboards are at the fore. It's a song about pain, a song about what happens when you stick a needle in your arm. It's the story of the misery that is caused by drugs and it almost lasts 8 minutes. It was not the first time that Burgess sang on this subject, because Second Skin of the debut album also deals with it.

Ready for something light? Forget it! Tears follows, the most beautiful song ever made, but it is also one that literally brings tears to your eyes. This is pure Chameleons, madness, the irresistible urge to stop the button of your body. On the LP you hear the acoustic version, but later, on the bonus disc of the limited CD, the glorious guitar version was included, and yes, it is even better!

Will the ghosts just stop following me?, Mark asks. No, because the next track is Soul In Isolation. Surrounded by fears, too many crowds, too many tears. A cry, a final blow. Are The Chameleons the godfathers of post-punk? Perhaps, they surely are the band who goes to the deepest of your dark soul.

And it continues. Swamp Thing probably has the most beautiful guitar line in a wave song, but there's also the text. When the demons knocking on your door, you'll still be staring down at the floor. Of course the single flopped, but the Manchester four wrote one of the most important songs ever.

Is there a break in this melancholic trip? Maybe Time/The End Of Time is. There's still plenty of melancholy, but you you can smile for a while, even though it is a cynical laugh.

I used to be so sure, I used to be so certain, now it's gone, Mark whispers on this track that is actually a first glimpse of what we could expect from his next project (The Sun And The Moon).

Strange Times is also a record full of envy and anger. In Answer is a wonderful example as well. It could be a song for some wild dancing on your bed, but in the middle everything explodes. Mark shouts: I do not know what to say. Neither do we.

Childhood is - honestly said - the least song of this gem. But do not worry, I'll Remember is an instrumental that closes this masterpiece in pure beauty. It's as if the curtain falls...

As mentioned, there is also a limited CD on which you find a bonus disc that includes the guitar version of Tears, the incredible Paradiso, Inside Out, Ever After, the Bowie cover John I'm Only Dancing and The Beatles classic Tomorrow Never Knows.
Didier BECU
09/12/2016
---
Na Script from The Bridge en What Does It Mean? Basically, waagden The Chameleons zich aan een ander avontuur, namelijk dat van een groot label. Het was inderdaad Geffen dat Strange Times uitbracht, maar ofschoon dit de beste plaat is die de postpunkband uitbracht, werd het eigenlijk een flop (ten minste als je de normen van een major hanteert). Toen hun manager David Fletcher plotseling stierf, was het ook meteen afgelopen met The Chameleons. Ontzettend jammer, want dit was een band die op zijn hoogtepunt was en God weet welke mooie dingen we nog zhadden kunnen krijgen. Nou ja, dat kregen we ook wel, want eigenlijk is The Sun & The Moon (het project van Mark Burgess en John Lever) het vierde album van The Chameleons. Maar laten we eventjes naar die derde magistrale plaat teruggrijpen, want het waren inderdaad vreemde tijden...
Opener Mad Jack is eigenlijk zeer atypisch voor wat volgen zal. Een bijna vrolijke uptempo rocksong waarin de liefde van Mark Burgess voor David Bowie overduidelijk wordt, want het is bijna zijn Rebel, Rebel.
Veel medelijden heeft het viertal uit Manchester niet met de fans. We have no future, we have no past. We're just drifting ghosts of glass zijn de eerste woorden van Caution. Voor het eerst in de carrière komen de keyboards zo uitdrukkelijk naar voren. Het is een lied over pijn, een song over wat er met je gebeurt als je een naald in je arm steekt. Van een heerlijke roes is geen sprake, het is het relaas van de ellende die drugs veroorzaken en de song duurt bijna 8 minuten. Het was niet de eerste keer dat Burgess over dit onderwerp zong, want ook Second Skin op de debuutplaat gaat daarover.
Klaar voor iets luchtig? Vergeet het! Meteen volgt Tears, de mooiste song ooit neergepend, maar het is er ook eentje die letterlijk tranen in je ogen brengt. Dit is pure Chameleons, muziek over waanzin, de onweerstaanbare drang om de knop in je lichaam stop te zetten. Op de plaat staat de akoestische versie, maar op de later gelimiteerde cd die een bonusschijfje bevat, staat de versie met glorieuze gitaren. En ja, die is nog beter!
Will the ghosts just stop following me?, vraagt Mark zich af. Neen, want de volgende track is Soul In Isolation. Surrounded by fears, too many crowds, too many tears. Een noodkreet, een finale vuistslag. Zijn The Chameleons de peetvaders van de postpunk? Misschien, maar in elk geval de band die het diepste in je ziel durft te roeren. Ja, en het doet pijn!
En het gaat door. Swamp Thing heeft waarschijnlijk de mooiste gitaarlijn die je in een wavesong kan horen, maar er is ook alweer die tekst. When the demons knocking on your door, you'll still be staring down at the floor. De single verkocht natuurlijk voor geen meter, maar de vier van Manchester hebben er wel één van de allerbelangrijkste songs ooit mee geschreven.

Als er een adempauze op deze melancholische trip door het donkerste van je ziel bestaat, dan is het misschien Time/The End Of Time. De zwaarmoedigheid druipt er nog steeds af, maar je kan al eens grijnzen, ook al is het een cynische lach.
I used to be so sure, I used to be so certain, now it's gone, mijmert Mark op deze track die eigenlijk al een beetje als een voorbode klinkt van wat we op zijn volgende project (The Sun And The Moon) mochten verwachten.
Strange Times was ook een plaat waarop de band vol nijd en woede zat. In Answer is daar een prachtvoorbeeld van. Het zou een lied kunnen zijn waarop je heerlijk op je bed staat te springen, maar in het midden ontploft de boel. Mark schreeuwt I don't know what to say. Wij ook niet.
Childhood is in alle eerlijkheid de minste song op deze majestueuze parel. Maar geen nood, I'll Remember is een instrumentale afsluiter om u tegen te zeggen. En tja, het klinkt net alsof het doek valt...
Zoals gezegd bestaat er ook een gelimiteerde cd met een bonusschijfje waarop de gitaarversie van Tears staat, het ongelofelijke Paradiso, Inside Out, Ever After, de Bowie-cover John I'm Only Dancing en de Beatles-klassieker Tomorrow Never Knows.
Didier BECU
09/12/2016
---