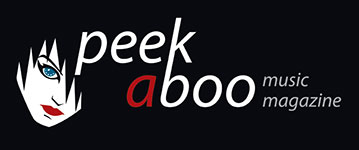 like this cd review
---
THE CHEMICAL BROTHERS
Born In The Echoes
Music
•
CD
Dance
[65/100]

Universal Music
18/08/2015, Paul PLEDGER
---
Personally, I lost my deep-seated love for messrs Simons and Rowlands when 2010's Further project appeared and sounded like a regression, a devolution from the fun-filled albums of yore. Even dangling the opportunity to win iPads failed to cover up the fact it was a rather beige album. The previous set We Are The Night wasn't exactly a triumph either but did boast a few bangers here and there, while 2005's Push The Button is arguably their last all-round triumph. Let's face it, Galvanize is still pretty special, right? In fact as starters go, it matches Come Home and Come With Us as an opening track to a Chemicals album.
Born In The Echoes doesn't begin in such euphoric splendour - thumping opener Sometimes I Feel Deserted merely acts as a prelude to the album's standout single (so far), Go. And it's here where this eighth full-length set truly kicks off. Q-Tip, one of several (mostly decent) guests on here, chats his usual heartical party patter with aplomb as the track builds and builds into the type of anthem you'd expect in a big old field during the height of summer. For Under Neon Lights, the duo wheel in the painfully hip St Vincent for some slinky disco-tech minimalism, before previous Do It Again cohort Ali Love decorates the somewhat harsher and less likeable EML Ritual.
If you miss the days of 'big beat' on the pair's earlier Battle Weapon records, you'll probably enjoy I'll See You There with its massive crash of drums and psychedelic leanings - I hate it, personally. Things improve thankfully with Just Bang which reminds me of Moody Boyz circa Funky Zulu, while Reflexion is a naggingly insistent techno skank that goes all wonky before going off, as they say. The extended mix on the deluxe doesn't add a great deal more, just more bounce to the ounce.
Considering my ho-hum attitude often levelled at the over-rated phenomenon that is Beck, the album's concluding epic Wide Open is really rather marvellous and another engaging curtain-call to another decent Chemical Brothers album.
Born In The Echoes isn't a game-changer nor is it chasing its creators' heritage into previously visited musical cul-de-sacs but it does demonstrate how far these two decidedly older ravers have travelled in two decades - it's been quite a journey.
This review also appeared also on Flipside Reviews.
Paul PLEDGER
18/08/2015
---