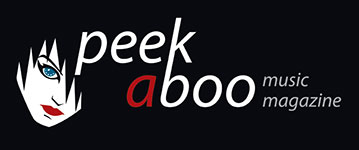 like this cd review
---
THE CHURCH
Further/Deeper
Music
•
CD
[80/100]

Unorthodox
12/05/2015, Paul PLEDGER
---
For 35 years, Australia's most shimmering rock outfit have passed under the British music-radar, a crime in itself. Save for a brief blip in routine when the resplendent Under The Milky Way almost broke radio in the late '80s, reached #90 on the singles chart and got a second chance to impress on the Donnie Darko soundtrack in the '90s, The Church haven't bothered chart compilers or critics too often.
Despite delivering a string of cracking albums and singles during the '80s, founder and frontman Steve Kilbey and co. have had to 'make do' with homeland success (eight successive Top 30 albums) and the occasional sliver of interest from Canada, New Zealand and the U.S.. The UK has been a bit oblivious for the past twenty years, let's be honest.
But pull back the curtains, dust off that stereo and pour a long tall one - album number 21 is a return to form by some margin and certainly matches the music they were creating in their (ahem) heyday. With long-term regulars Kilbey and Peter Koppes still at the helm and ever-present Tim Powles steering the ship with his reliable sensitive drumming, the enlisting of Marty Willson-Piper's replacement has proved to be a surprisingly inspired decision. Less lumpen or tired than more recent albums, Further/Deeper strikes this listener as a soul-searching travelogue and a new beginning for Powderfinger's guitarist Ian Haug who has been touring with the band since last year.
There are plenty of flashbacks to classic Church - Laurel Canyon bears all the hallmarks of old with its chiming guitars and noses-to-the-sun West Coast candour and opener Vanishing Man has the usual element of portent about it, following in the footsteps of other curtain-raisers such as Destination or Pharaoh. The single Pride Before a Fall is a laid-back sun-kissed chill-out while Old Coast Road and Delirious offer up plenty to love about a band that sounds on top of its game again. Lightning White is also worthy of a mention, as indeed is most of this sterling album.
The real draw closes proceedings. Miami is without a doubt an awesome epic. At eight minutes long, that kind of length could have spelt a sprawling disaster on previous albums but this is a tour-de-force that hits the sweet spot throughout. It's up there with Grind and any Church fan knows THAT is a golden ticket.
The Church are making a rare trip to the UK to plug this album (yes, it's already been issued abroad). Seriously, get your shit together and see them, just to witness Miami, Delirious and the rest. It's time to worship The Church once again.
This review also appeared also on Flipside Reviews.
Paul PLEDGER
12/05/2015
---