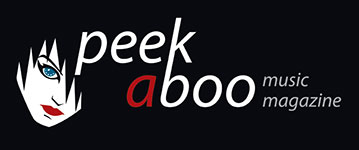 like this concert review
---
THE CHURCH
Islington, O2 Academy 04/06/15
Concert
[90/100]

06/06/2015, Paul PLEDGER
---
Australia's oft-forgotten troubadour Steven Kilbey is a miraculous character - in three decades plus he's been through the mill more than most (I suspect the old sex, drugs and rock and roll adage is as cliched as I can get). What with his own frosty reputation with idiot journalists brought about by an equally chilly critique of his beloved outfit since its inception, is it any wonder that The Church have frequently run the gamut of indifference despite winning awards and shifting a fair amount of sales in their time?
Personally, I've loved The Church ever since rescuing a vinyl copy of Heyday at my branch of Our Price in the late '80s. Destined for being returned to our central warehouse - a thinly-disguised description for a vinyl graveyard - our one and only copy priced at £3.99 soon became glued to my record player. Tracks like Myrrh, Tantalized, Happy Hunting Ground and Already Yesterday had elements of The Byrds, Dream Syndicate and Go-Betweens and a pleasing obsession with 12-strings and harmonies. Sold.
Roughly thirty years later and dozens of albums later, both group and solo, The Church's congregation has dwindled somewhat but remains as partisan as ever - tonight's remarkable show was proof. Kilbey and long-term Church performers Peter Koppes and Tim Powles were more than ably supported by newbie guitarist Ian Haug (of Powderfinger, no less), utilising the venue's half-decent (and half-muddy, it has to be said) soundsystem that actually sounded better in the upstairs mezzanine than downstairs.
With an excellent new album Further Deeper set for a release in June, anticipation was high although we had to wait to hear anything from it. They kicked off with early track Is This Where You Live (from Of Skins and Heart), perhaps no the most upbeat choice but certainly a statement of intent. 2003's Forget Yourself had a visit in the form of Sealine before the opening chords of the new Laurel Canyon filled the room with its lush guitar-work and accessible chorus. This is the new Church and an example of just how deftly they can weave a tune and captivate an audience.
By this time, Kilbey was loosening up and becoming more and more expressive and flamboyant as the frontman, prowling the stage and keeping his subjects seduced with that baritone and the occasional sliver of humour and repartee. The 'hits' Metropolis and Under The Milky Way demonstrated why The Church are held in such high esteem by many though it also underlines how appalling the Great British Public's taste was/is - neither single dented the Top 75 in the UK (they both fared better across the pond). Myrrh from Heyday was also a highlight as indeed was the new epic Miami which is a tour-de-force in itself. We all sensed that the visceral The Disillusionist and the pretty Old Flame rang personal bells within Kilbey's mind as the singer threw his entire heart and soul at both of them - their parent-album Priest = Aura is a favourite of his (it's pretty high up my list of Church albums too).
You Took, Day 5 and Starfish staple Reptile formed the encore part of the show, by which time all band members were firing on so many cylinders they were in danger of taking off.
It had been several years since the band's last London headliner and it showed - The Church remain blessed, free-spirited and deserving of this latest rebirth.
This review also appeared also on Flipside Reviews.
Paul PLEDGER
06/06/2015
---