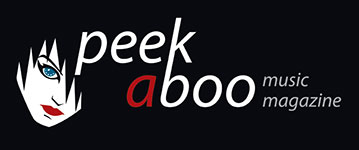 like this cd / vinyl / digital review
---
THE COCKY BITCHES
MERCY
Music
•
CD / Vinyl / Digital
[100/100]

Slope Records
18/11/2018, Danil VOLOHOV
---
Musical evolution is the basic process of being a musician. From one song to another, finding the right progressions, chords, ways of expressing yourself. Sometimes such an evolution from a debut album to a next and better one takes a long time, becoming a long winding path for a band. But sometimes there are exceptions in this system. The Cocky Bitches started their career inflicting a total shock to their listeners. Probably, you won't find a better and more powerful and spiritual record released in 2018. Of course, we can't use the cliché "musical sensation" - the guys are far away from mainstream mass-media hype. And "Mercy" clearly demostrates this attitude. The Cocky Bitches don't try to make their listener feel comfortable listening to their debut longplay. Metaphorically, it's a S&M journey through the surrealistic images of Frida Kahlo.
You will hear orgasmic chords in the voice of Baroness, on "Jump Jane Crow" imagining mysterious metamorphosis - from dominatrix with red lips and massive leather-skin jacket to Kahlo-like alligator. Surrealistic images will follow you, with each song. Alligators in "Jump Jane Crow", the same dominantrix Baroness telling you to "Put your hand in the fire!" with her whip in hand and Berker's Pinhead standing nearby, accompanied by tribal-like drum parts by Sam McCandless.
The Cocky Bitches seem to not play instruments, but imagine chords of LSD-taking grunge rocker, creating a mix of styles with a bad trip titled "Mercy". With it, it's very soft work. Paul Leary, well-known for his sound-pervasions adds this chaotic element, using practically everything. From distorted screaming psychedelic chords, well-known for all fans of Butthole Surfers to something new, spiritual, making listeners sure that The Cocky Bitches haven't sold their soul to the devil, yet, despite infernal chords making you tremble looking forward to each next song.
Danil VOLOHOV
18/11/2018
---