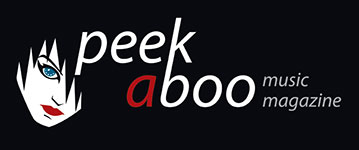 like this concert review
---
THE CRÜXSHADOWS
21 july 2012 at The Steeple, Waregem - Belgium! 'The Dark Halo' - Tour 2012 Supported by: DISKONNEKTED, A THOUSAND SOCIETIES
Concert
EBM
•
Electro Rock
•
Synth Wave
[81/100]

26/07/2012, Filip VAN MUYLEM
---
A-Thousand-Societies is a French band from Lille that had to open this night. This duo sung some songs in French and some in English. They opened with 'Euthanasie' and showed straight away what they ment with folky Electro. With the second song 'Apotheose' i already saw some nodding heads and a few people already starting to dance. I would call them a mix between Front 242 and Stin Scatzor, but still they have their own style. The public appreciated it. Loved it a lot when they started screaming 'In your fucking face'. It was nice getting to know them, but a bit too soon for a full set (as i feel they still need to work on more variation or a continious flow of energy).

Diskonnekted has a new cd (plz see our website for the review and the interview) and Jan Dewulf proudly presented us some live versions from this great piece of art! 'Neverland' was a good opener and put straight forward what we could expect: fine electro, some drum'n bass and even some dubstep (hell yeah). People started dancing and yes even a mother - family related to the band - joined in. Loved the live guitars. The vocoder was less appetising. After their regular set they came back to bring us 'Atlantis' wich was a good choice for a last song and made us wanting and longig for a longer set.

Everybody came for The Crüxshadows. It was nice seeing Rogue (the singer) straightly coming out of the audience and jumping on the stage. As usual he walked a lot around and visited every corner of the venue whilst singing. Rogue really knows how to please his fans and comes really standing next to them whilst singing. He is really the hardest working singer ever seen, but that i already knew from years ago. Loved the' Happy birthday' moment and the little dancing in and with the audience! After the regular set the two pretty dansers left the stage definitly (wich was for a lot of male fans a bad moment). I enjoyed the 2 violin players too. I don't want to forget to mention the invitation at the end of his very last song ('Marilyn my bitterness') for his fans to join them on stage and dance on this last one and give them a very last chance to come really closer to Rogue and the rest of the band. Just a shame that it wasn't sold out, a lot of people missed a great concert! Hope to see them back and can't wait to get the new cd on my desk!
thx a lot Amina Deven for the picture of Rogue (more pictures can be found on her facebook)
Filip VAN MUYLEM
26/07/2012
---