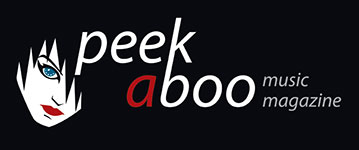 like this cd review
---
THE CURE
Bestival Live 2011
Music
•
CD
Gothic
•
New wave
•
Pop
[81/100]

Sunday Best Recordings
13/12/2011, Dennis OHRT
---
The announcement of the release of the complete set from Bestival 2011 came to many as a surprise. Having just played 2 shows in Sydney performing their first 3 albums completely, one would have guessed the recording of those 'Reflection' gigs were the next The Cure release (hopefully in the new year), but far from it. Robert Smith enjoyed the one-off gig on the Isle of Wight so much, he decided to release the whole set as a new live-album.
And that is a "premiere" in more than 30 years of The Cure's history, as they never released a complete recording from just one show in its entirety on CD. The concert saw the welcome return of Roger O'Donnell on keyboards and for the first time in ages, just Robert on guitars with no second guitarist in sight. What a relief when Roger played the first notes of 'Plainsong', the perfect start to a 2 1/2 hour Cure gig.
Set-wise we are in for a greatest hits selection, quite appropriate for such a big and mixed festival, but as always, Robert likes to include some album tracks such as live favourites 'Push' or '100 Years'. Due to the band structure, even some of the hits like 'Just Like Heaven' sound a bit different but mostly these arrangements work really well, giving some more breathing space to the audience, instead of drowning them in massive guitar walls. 'The End Of The World' has never sounded better, the 2 songs from '4:13 Dream' stay rather weak though and don't improve.
For the encores, the usual pop-galore in the first and the trip back to the very early days in the second, are quite what can be expected. Luckily for the first time in more than 25 years they pull 'The Caterpillar' out of their back-catalogue and the rendition is a welcome addition to the usual songs as are 'Grinding Halt' and 'Jumping Someone Else's Train' before a high energetic 'Killing Another (An Arab)' finishes off the show.
A welcome addition to a fan's collection, surely not the most innovative set the band ever played, but you hear they must have enjoyed it a lot throughout the entire album. Unlike in the past ('Show') no heavy production but basically a straight-into-the-face live recording makes you feel like you've been there. This 4-piece lineup, with Roger being back, one can only hope, is the future for the band, as nearly all vintage songs regain a lot of freshness that way.
As a plus that should be pointed out, from this rather low-priced album, all profits from the sale go to the 'Isle Of Wight Youth Trust', so definitely a win-win situation for everyone.

Dennis OHRT
13/12/2011
---