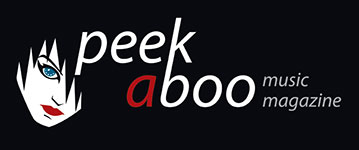 like this cd review
---
THE DIVINE COMEDY
Foreverland
Music
•
CD
Indie
[84/100]

PIAS
11/12/2016, Didier BECU
---
From 1989 on, when The Divine Comedy was founded, Neil Hannon wasn't afraid of coming up with some prestigious projects. With his new record Foreverland (the first since six years), the Northern Irish musician presents something different. Although the twelve songs are poppy and suitable for the playlist of an afternoon program on the radio, Foreverland can be best described as an indie opera. Not that truly amazing, as in 2014 The Royal Festival Hall asked him to write a piece for organ (it was a tribute to his father, who died of Alzheimer's disease), and he also worked on an opera that was based on the work of the German playwright Frank Alva Buechler. Hannon is indeed a man for all seasons.
The cover of this CD (Hannon dressed as a soldier) seems pompous, but the music is not. It is full of details you would not normally expect on a pop rock CD (the number of used instruments and its diversity is impressive). You can even say that Foreverland is a musical. Which Hannon admits. In a recent interview the musician admitted that he does not like musicals, but he likes to write them.
However, the eleventh album by The Divine Comedy is an aural adventure. In the first track Napoleon Complexy, you notice right away that he mixes classical orchestral arrangements with disco. Kitsch? Absolutely! However, good kitsch! The title track Foreverland even is similar to the fairytale world of Russian masters such as Rimsky-Korsakov and Tchaikovsky. The first single, a tribute to one of the most powerful women ever (Catherine the Great), is poppy and playful, while Funny Peculiar would fit in My Fair Lady.
Neil Hannon dares a lot, even using Latin rhythms on A Desperate Man, and how unusual it may be, the result is a masterful song. Foreverland is an uncommon, even downright bold record, but also beautiful, and every second you notice great professionalism.
Didier BECU
11/12/2016
---
Vanaf de oprichting van The Divine Comedy in 1989 zat Neil Hannon niet verlegen om één of ander prestigieus project. Met zijn nieuwste langspeler Foreverland (de eerste sinds zes jaar) mikt de Noord-Ierse muzikant echter bijzonder hoog. Hoewel de twaalf songs poppy zijn en uiterst geschikt voor de playlist van een namiddagprogramma op de radio, kan je Foreverland eigenlijk het best omschreven als een indie-opera. Niet dat dit je echt moet verbazen, in 2014 vroeg The Royal Festival Hall hem om een stuk te schrijven voor het net aangekochte orgel (het werd een ode aan zijn vader die aan alzheimer overleed) , en hij werkte ook mee aan een opera die gebaseerd was op de het werk van de Duitse toneelschrijver Frank Alva Buechler. Kortom, Hannon is een man die weet hoe hij een stuk moet componeren.

Het hoesje van deze cd (Hannon verkleed als soldaat) lijkt pompeus, maar dat is de muziek niet, wel zit ze boordevol details die je normaal niet in poprock verwacht (het aantal gebruikte instrumenten en de diversiteit ervan op het klaphoesje zijn dan ook indrukwekkend). Je kan zelfs enigszins beweren dat Foreverland een musical is, dat geeft zelfs Hannon toe. In een recent interview liet de muzikant uitschijnen dat hij niet van musicals houdt, maar dat hij ze wel graag schrijft.

Hoe je Foreverland ook omschrijft, het elfde album van The Divine Comedy is een auditief avontuur. Dat merk je meteen al bij de eerste track Napoleon Complex waarin klassieke orkestrale arrangementen met disco worden gemengd. Kitsch? Absoluut! Wel steengoede kitsch! De titeltrack Foreverland leunt zelfs aan bij de sprookjesachtige sfeer van Russische grootmeesters als Rimski-Korsakov en Tsjaikovski. De eerste single, een eerbetoon aan één van de machtigste vrouwen ooit (Catherine The Great), is poppy en speels, terwijl Funny Peculiar eigenlijk zo in My Fair Lady kon.

Neil Hannon durft veel, zelfs Latijnse ritmes op A Desperate Man, en hoe ongewoon (zelfs gevaarlijk om plat op de bek te gaan) komt hij iedere keer met een meesterlijke song op de proppen. Foreverland is een aparte, zelfs ronduit gewaagde plaat. Wel bloedstollend mooi en iedere seconde getuigt van groots professionalisme.
Didier BECU
11/12/2016
---