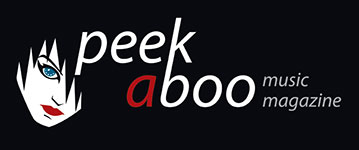 like this 3cd review
---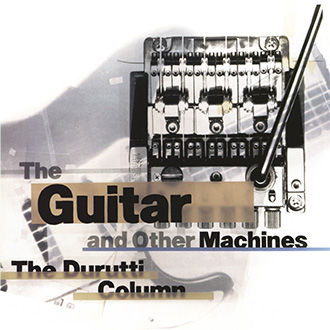 THE DURUTTI COLUMN
The Guitar and Other Machines - 3CD box set
Music
•
3CD
[90/100]

Factory Benelux
06/04/2018, Paul PLEDGER
---
Originally released in 1987, TGAOM was the result of The Durutti Column being introduced to technology by Tony Wilson at a time when The Durutti Column were crafting lovely albums, yet not progressing beyond its core of guitar, drums and piano. After hours and hours of late-night/early-morning sessions getting to grips with sequencers and the like, Reilly's guitar, Mitchell's drums and Metcalfe's strings became conjoined with these other machines and a pivotal album was eventually assembled with Smiths, Morrissey and Blur producer Stephen Street.

Pivotal because arguably The Durutti Column's canon became somewhat more widescreen from this album onwards with samplers, sequencers, programmed beats and atmospherics in the mix. It wasn't a profligate use of new toys - it all worked a treat. To these ears, and this is perhaps a bold statement and fuck you all if you don't agree, The Guitar and Other Machines is as poignant an album as say, the band's perenially charming debut The Return of the Durutti Column or pastoral follow-up L.C. or as heavyweight and sonically challenging an album as other 1987 LPs such as Husker Du's Warehouse, U2's The Joshua Tree, Prince's Sign of the Times, Fleetwood Mac's Tango in the Night, Def Leppard's Hysteria, Eric B and Rakim's Paid In Full, David Sylvian's Secrets of the Beehive and The Sisters of Mercy's thunderous Floodland.

Of course, DC don't sound anything like those bands but you (hopefully) get my drift. It's a BIG record. It sounds, well, big.

Opening track Arpeggiator is a shuddering orgasm of programmed synth-drums, flighty strings and frankly filthy guitar-riffing rarely heard on so-called 'indie' albums at the time - as great an opening gambit as you could wish for. In fact, many tracks on TGAOM could double up as starters. There's the mellow jazz-informed What Is It To Me, the languid and woozy dope-fug of Miss Haymes, the pin-sharp and punchy reworking of Bordeaux with its impossible-to-drum-along-to Sequence, the intimate acoustic fingerplay of U.S.P. or the lush English Landscape Tradition to choose from. It really is a rare album of potential 'hits' and Reilly, Mitchell, Metcalfe and Street should be proud of crafting such a landmark opus.

The bonus tracks would make a fantastic 'sister'/'brother' album - The Guitar and Other Machines On Other Tracks, perhaps. LFO MOD is arguably one of The Durutti Column's finest moments, but then so is the traffic-stopping flamenco fest Catos Con Guantes, the Jez Kerr collab You Won't Feel Out Of Place, the brutal electro-step behemoth 28 Oldham Street and the mournful tribute Song For Les Preger. There's also a live transfer of DC's Bottom Line recordings to boot, featuring an intense version of The Missing Boy.
Paul PLEDGER
06/04/2018
---