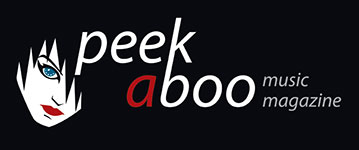 like this cd review
---
THE FIRM INCORPORATED
Veritas
Music
•
CD
Electro
[80/100]

Infacted Recordings
09/12/2016, Britta Tabrit
---
Founded in 2014, The Firm Inc. releases its debut album called Veritas. Ex-Funker Vogt singer Jens Kästel, Guido Henning and Jan Abraham (both members of E-Craft) brought all their experiences together to create a fresh and creative EMB project. Veritas seems to hold up a mirror to our blurred realities to make us see the truth of our human existence. So let's have a look at the points of criticism The Firm Inc. denounces.
Am Anfang (Intro) is the opener of this album. The instrumental track introduces us to the world of The Firm Inc. and whets our appetite for Veritas. BUTF (Brotherhood & Unity) makes obvious what this firm is all about: danceable electro beats and words, brief and to the point, and made in Germany. By the way, if you're looking for music with English vocals, this album will deceive your hopes. The Firm Inc. only comes in German.
Geschichten ohne Wert is a song about a person we all know.: the one who tries to manipulate his surrounding world with useless stories, lies and slander; the one who makes you feel either small or become rebellious, depending on what kind of person you are. Apparently there's something like a development of the Firm-style. Schluss mit Lustig is quite a heroic track. Take life as it is or do you have a choice? Be strong, don't waste your time on words. For me this song is a bit too much ham up. It reminds me pretty much of old Funker Vogt. But I guess Jens Kästel is used to more than my sane critic, so sorry guys, this one overstates its case a little.
In return, the instrumental song Reflektion offsets my nagging. I didn't expect a track like this on this album. Honestly, I'm pleasantly surprised. A welcome change, a hidden diamond and the calm anchor of Veritas! But The Firm Inc. doesn't give you time to breathe. Projektil is a live bullet fired in your direction. Martial beats and a military commanding tone are definitely not for the squeamish. And neither is Leben (Speed). What is life about? Being hurt, being cheated, being alone. Take it or leave it. This track pushes you right into the arms of Ausgebrannt, which is also the first single. Instrumentally, it's the best track so far. Its clear structure gives you easy access and that's a guarantee for success. At least in the clubs.
BoXxXer levels off again. I guess it's because I personally struggle with this kind of music. I'm missing profundity here. Schuld is more to my liking. A fluent beat and the dance floor is back to my mind, even though I get this Funker Vogt feeling every now and then. But I guess this is simply due to Kästel's voice and the way in which the music is packaged. Feuer is my favorite song! It's this "own style thing" again that shines through. EBM meets Jens Kästel, one could say. I hope for more of this soon! You shouldn't miss this one! The last track is called Frei and it is a wonderful ending for a successful debut album. Soft and slow the three guys set you free again. You are in a world where you're glad you got hit with their musical truth (Veritas).
Well, at the end of the day I'm sure this album will bring up a great variety of opinions and divide the minds. For me it was a mix of elements that I already knew, with a few nice surprises. But one thing is certain: The Firm Inc. has everything to make it into the electro scene.
Britta Tabrit
09/12/2016
---
The Firm Inc. is in 2014 opgericht, het debuut heet Veritas. De band bestaat uit zanger Jens Kästel (ex- Funker Vogt), Guido Henning en Jan Abraham (beiden lid van E-Craft). De drie verzamelden al hun ervaringen voor een creatief EMB-project. Veritas lijkt wel een spiegel van onze wazige werkelijkheid, de waarheid van ons menselijke gelaat. Laten we een kijkje nemen wat The Firm Inc. zo al hekelt.

Am Anfang (Intro) is de opener van dit album. Het instrumentale nummer laat ons kennismaken met de wereld van The Firm Inc. BUTF (Brotherhood & Unity) maakt duidelijk waar de band voor staat: dansbare elektro met beats en woorden, kort en rechttoe rechtaan. En dit allemaal gemaakt in Duitsland. Trouwens, als je Engels wil horen, vergeet het! The Firm Inc. doet alles in het Duits.

Geschichten ohne Wert is een lied over iemand die we allemaal wel kennen: degene die probeert om zijn omgeving te manipuleren met nutteloze verhalen, leugens en laster; degene die je je klein laat voelen of die je net opstandig maakt, afhankelijk van wat voor soort persoon je bent. Blijkbaar bestaat er zoiets als een Firm-stijl. Schluss mit Lustig is eerder heroïsch. Neem het leven zoals het is of heb je een andere keuze? Wees sterk, verspil je woorden niet. Voor mij is deze song een beetje te veel van het goede. Hij doet aan de oude Funker Vogt-dagen denken. Maar goed, ik ben er zeker van dat Jens Kästel tegen een stootje kan, dus sorry jongens, jullie overdrijven hier een beetje.

De instrumentale track Reflektion compenseert mijn gezeur. Ik had zo'n lied als dit niet verwacht op dit album. Eerlijk gezegd ben ik er aangenaam door verrast. Een welkome verandering, een verborgen diamant en de rust van Veritas! Maar The Firm Inc. geeft je niet veel tijd om op adem te komen. Projektil is een kogel die in je richting wordt afgevuurd. De martial beats en de militaire toon zijn zeker niet voor doetjes. Dat is Leben (Speed) ook al niet. Waar gaat het leven over? Gekwetst en bedrogen worden, alleen zijn. Het is te nemen of te laten. Deze track duwt je recht in de armen van Ausgebrannt, de eerste single van dit project. Het is het beste lied tot nu toe. De duidelijke structuur is een garantie voor succes, althans in de clubs.

Met BoXxXer daalt het niveau een beetje. Nu goed, ik denk dat het gewoon is omdat ik persoonlijk moeite heb met dit soort muziek. Ik mis wat diepgang. Schuld is dan weer meer mijn smaak. Een vlotte beat en weer zit de dansvloer in mijn gedachten, hoewel ik nu en dan ook wel een Funker Vogt-gevoel krijg. Maar ik denk dat dit gewoon te wijten is aan Kästels stem en de manier waarop hij zijn muziek verpakt. Feuer is mijn favoriete liedje! Het is deze 'eigen stijl ' die nogmaals doorschijnt. Zeg maar, de kruising tussen EBM en Jens Kästel. Ik hoop binnenkort meer van dit soort dingen te horen! Dit mag je echt niet missen! De laatste track Frei is een prachtige afsluiter van een geslaagd debuutalbum. Zacht en langzaam laten de drie jongens je weer vrij. Je bent in een wereld waarin je blij bent dat je met hun muzikale waarheid wordt geraakt (Veritas).

De meningen zullen wel verdeeld zijn over dit album. Voor mij was het een mix van elementen die ik al ken, met een paar leuke verrassingen. Maar één ding is zeker: The Firm Inc. heeft alles om het te maken in de elektroscène.
Britta Tabrit
09/12/2016
---