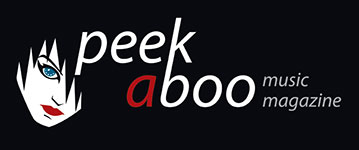 like this article review
---
THE FORCE DIMENSION
THE BIM FILES: The Force Dimension
Article
29/10/2014
---
Perhaps a bit obscure, but The Force Dimension were one of the finest EBM-acts ever. BIM is actually proud to have their reboot show on their schedule.
BIOGRAPHY:
Originally started as a trio with effect-generator Armin ELMENSDORP at the beginning of 1987, a demo was sent all over the world which resulted in a collaboration with the industrial label "De Fabriek". The first 7" saw the light with a heavy experimental but melodic participation.
During the course of 1988 the band appears on several compilations and develops more and more towards Electronic Body Music, though never losing themselves in clichés, always giving the music their very own touch, like atmospheric ingredients.
At last by chance, tapes got in hands of KK Records which offered them a record deal. The first album is given into hands of Luc VAN ACKER who wanted to enlarge the audience by adding a PET SHOP BOYS-like production. By lack of time and budget, the result is rather disapointing. The label owner takes then the unique decision to record a second version - the red one - from the same album, produced by the band itself and sounding rougher and harder.
This legendary Dutch Electro/EBM act was signed to the Belgian cult label KK Records and released several records that nowadays are hard sought off and wanted collector items. Like the self titled album The Force Dimension and the 12"'s 'Dust' and 'Tension'. Now, after an absence of 18 years they are back, alive and kicking and with a new single expected towards the end of 2014. This will be their first and worldwide exclusive reboot show!
MEMBERS : René Van Dijck, Tycho de Groot
GENRE : EBM
ALBUMS :
The Force Dimension KK Records 1989
Deus Ex Machina KK Records 1990

29/10/2014
---