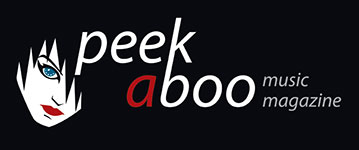 like this concert review
---
THE GODFATHERS
Support De Brassers

Gent, Vooruit

24/06/2011
Concert
26/06/2011, Didier BECU
---
At first sight, it looked like the combination of De Brassers and The Godfathers was somewhat unfortunate, but those who were at the Vooruit in Ghent yesterday knew that there was a link. Punk!
After last year's edition of BIM-Fest we knew that De Brassers were one of those Belgian dinosaurs that never seem to fade away and the kind of band which is able to blow away a whole league of current heroes by playing just one song.
In the 80's they were banned and described by some as being too dangerous for the mind. Perhaps they were right but at least they're a band who feed the mind and let's thank God (how strange it might sound to get Him in) there are still bands around who do this. De Brassers started with the anthem that immediately captured their history: "They wanted us away". While "Sick in your mind" sounds as the title suggests.
The funniest thing (in fact it's not!) is that the lyrics from Dutch post-punkanthems "En toen was er niets meer" (And then there was nothing) or "Gekontroleerd" (Controlled) once sounded dated but today in 2011 they sound more actual ever. It's not only the sound from the black decade that's back. The atmosphere of the famous Big Brother is back as well. Sole difference for our country might be that it's without any government in sight, but that's another matter.
What mattered this Friday was that De Brassers might have the beerbellies and that the unavoidable wrinkles are there, but they still rock and they still want to kick our mind.
The crowd tonight doesn't need converting as most of them were around when De Brassers first spread their first anarchistic thoughts. Perhaps it mattered for the memory's sake but apart from that we saw a band on stage from whom lots of youngsters can learn a lot. Pure class and simply too important to be forgotten.
When I interviewed Peter Coyne, leader of The Godfathers, it's clear this man has no need for nostalgia and that the 80's mean nothing to him even if it was the decade that brought him stardom.
From the moment a band dedicates "I can't sleep tonight" to the best punkrockband ever (The Ramones in case you were wondering), you know that they're the kind of band who believe in just one thing: the art of a three minute punk single. Nothing more, nothing less.
Right from the start, with opener "Public Enemy Number One" this band believes in the strength of poppunk-anthems.
There's no need to search any refinements in songs like "She gives me love" or "I want everything" as there ain't none.
But just like with De Brassers we saw a singer who's been marked by dishonesties of life as almost all lyrics are tainted with a good dose of sarcasm. If it's a healthy dose is another matter but we learnt to accept and that makes songs like "Paranoid" or that famous classic "Birth, school, work, death" more than just signs of the past, it is more like notes that keep on coming back just like ghosts drifting in your mind that can't be erased.
As encores we got the indelible rock classics like "Brand new Cadillac" or Lennon's "Cold Turkey" which explains their roots. The Godfathers were never a band that would blow your mind away with originality but yesterday we had a band in front of us who had respect for two keywords in music, "soul" and "commitment" and even if it wouldn't be that much of a problem to find a band who plays their kind of stuff, it will be another matter to find that commitment and this graces them. Why? Because I said so!
Didier BECU
26/06/2011
---
Toegegeven, toen we een paar maanden geleden de affiche voorgeschoteld kregen waarbij De Brassers met The Godfathers geprogrammeerd stonden, deed dit onze grijze wenkbrauwen fronzen maar toch bleek vrijdag dat de combinatie zinvol was want het gemeenschappelijk sleutelwoord was het beroemd vierletterwoord, punk genaamd.
In de jaren '80 mochten De Brassers de eer opstrijken dat ze de groep waren die het meest verguisd werd door de destijds heersende autoriteiten. De Brassers kunnen inderdaad wel de mentale gezondheid schaden maar dat belet ons niet om te denken dat we God (hoe raar deze zinspeling ook mag zijn) mogen danken dat er nog zulke groepen op de aardbol rondlopen die er niet voor terug deinzen om ons een geweten te schoppen.
Meteen bij opener "They wanted us away" wisten we waar de klepel nog steeds hangt, terwijl je bij een nummer als "Sick in your mind" weinig woorden moet toevoegen om te weten wat de groep bedoelde.
Sinds hun aantrede vorig jaar op BIM weten we dat De Brassers meer dan terug zijn en dat hun post-punk geluid er één is waar je bij de eerste noot wordt door mee gezogen.
Het grappige (eigenlijk is het dat niet!) is dat de teksten van "En toen was er niets meer" of "Gekontroleerd" ooit wel eens gedateerd klonken maar anno 2011 is het dat niet. Blijkbaar zijn het niet alleen de geluiden uit de jaren '80 die terug hun opmars maken ook de troosteloosheid van een zieke maatschappij is meer terug dan ooit.
En dat maakt een groep als De Brassers meer dan ooit nodig. Ook al moet je er vandaag de bierbuiken en de rimpels bij nemen toch is deze groep er niet te bedeesd voor om de maatschappij nog maar eens in vraag te stellen en ons met de vinger op de (voor sommige onzichtbare) wonde te wijzen.
We weten best ook wel dat het publiek die gisteren in de Vooruit aanwezig was, decennia terug ook op de barricade stond voor de roep naar een nieuwe samenleving maar dat belet niet om te stellen dat het gisteren niet een aardig geheugen opfrissertje kon zijn.
Pure klasse die Brassers en gewoon te goed om te vergeten!
Toen ik de uiterst vriendelijke, maar tevens excentrieke, Peter Coyne van The Godfathers mocht interviewen bleek al gauw dat hij het soort mens is die geen nood heeft aan nostalgie. Meer zelfs, de jaren '80 die hem het nodige sterrendom bracht, betekent vandaag niks meer voor hem.
Op zich is dat ook geen wonder als een nummer als "I can't sleep tonight" opgedragen wordt aan de beste punkband ooit en natuurlijk hebben we het over The Ramones. En inderdaad, The Godfathers zijn het soort groep dat trouw zweert aan een punksingle die drie minuten duurt. Niks meer, niks minder en dat merkten we meteen bij opener "Public Enemy Number One".
In nummers als als "She gives me love" of "I want everything" hoef je niks meer te zoeken want het is er niet.
Maar er is meer. Net als bij De Brassers zie je een zanger die het leven weet te aanvarden met een hoge dosis sarcasme. Of die dosis nu gezond is of niet, laten we in het midden maar het was wel de voedingsbodem voor onuitwisbare punkklassiekers als "Paranoid" of "Birth, school, work, death".
Toen de groep besloot met rockklassiekers als "Brand new Cadillac" of Lennon's "Cold Turkey" gaven ze meteen hun ware roots prijs maar wat zou het?
Het is niet zo moeilijk om in Engeland een groep te vinden die de muziek van The Godfathers speelt. Wandel gewoon een pub binnen bijvoorbeeld. Wel zal het heel wat moeilijker zijn om een groep te vinden die eenzelfde overgave en ziel weet op te brengen voor wat ze doen en dat siert hun!
Didier BECU
26/06/2011
---