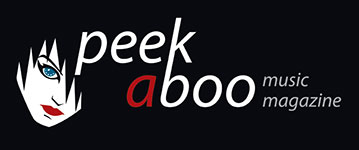 like this cd review
---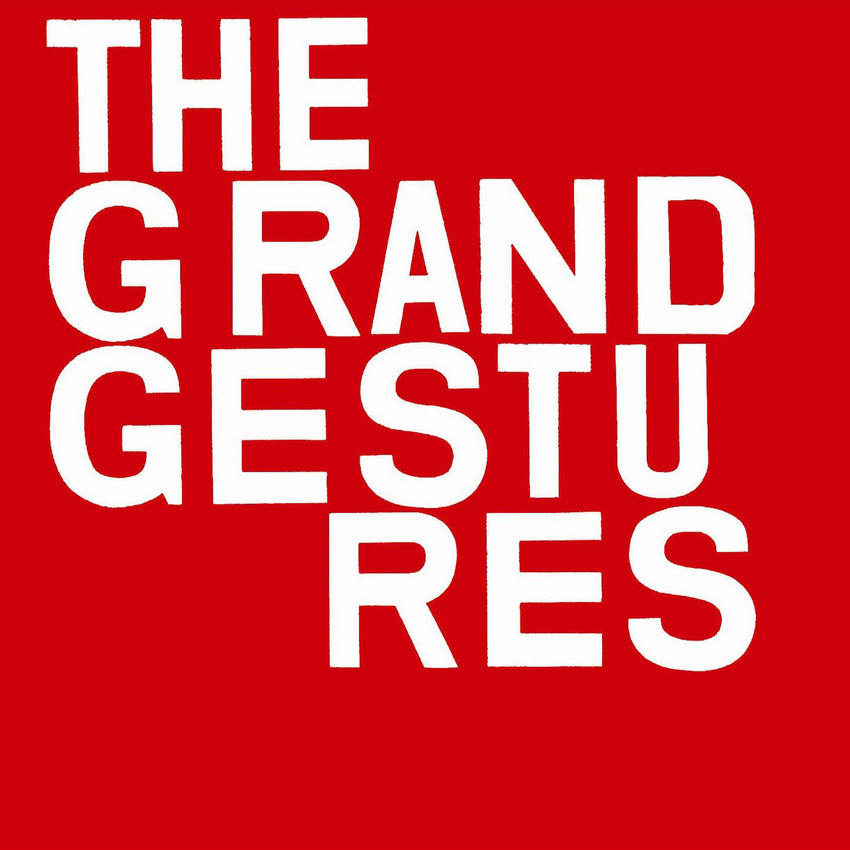 THE GRAND GESTURES
Happy Holidays
Music
•
CD
Indie
[80/100]

Chute Records
15/12/2015, Paul PLEDGER
---
During track 5, Graham Anderson's embittered but astute, reverential and referential 'til It Got Christmas, you should be now realise that this is a festive collection with a difference. As Anderson opines, "everythings turned to shit" and "merry fucking Christmas". Indeed.
The fourth and final Grand Gestures album was, according to its chief creator Jan Burnett, always going to be Happy Holidays and so it is. Bleak, dark, biographical, poetic, Scottish and utterly compelling, there's the usual mixture of atmospheric electronica provided by Burnett to various literary and musical chums who have in their own way already provided poignant moments in their own careers.
Sanjeev Kohli's archly observed I Never Saw Mummy Kissing Santa Claus is the album's eight-minute centrepiece, enough of a dialogue to convince kids not to believe in the red-suited bearded icon with his big sack and almost as unsettling as Anderson's preceding homage to festive misery. Northern Irish poet Ross Thompson paints a forlorn but perversely beautiful picture of dank Dundee bedsits, the Firth, the stars and the winter chill while Hipsway's soulful singer Grahame Skinner offers up his own view of Christmas, wishing the rain would wash away the snow.
Perhaps the bookending tracks are as good a starting point for newcomers or the downright unconvinced. Idlewild's Andrew Mitchell serves up yet another moving piece for The Grand Gestures project. Responsible for the gorgeous In To The Darkness We Go on 2014's Third, Mitchell does it all again and more on the very very pretty The Death of a New Year while Trashcan Sinatras' John Douglas tells a tale of drunken car-walking, PC Nightshift Christmas Eve and a short spell in the clink.
Darkly humorous and the kind of album you have to work your way through in one sitting (with a glass of the hard stuff to hand), Happy Holidays is similar to Chris Morris' Blue Jam in so far as you get electronic backdrops and grin-raising narratives. Now that's what I call Christmas.
And for the record, I never saw mummy kissing Santa Claus either....
This review also appeared also on Flipside Reviews.
Paul PLEDGER
15/12/2015
---
Happy Holidays is een feestplaat, maar wel één van de andere soort. Als Graham Anderson tijdens het vijfde nummer op een verbitterde, scherpzinnige wijze de woorden Everything's Turned To Shit en Merry Fucking Christmas zingt, weet je welk vlees je in de kuip hebt.

Eerder vertelde oprichter Jan Burnett dat de vierde cd van The Grand Gestures het ultiem meesterwerk zou worden, en dat is dan ook het woord voor Happy Holidays. De plaat is somber, donker, biografisch, poëtisch, op en top Schots en overtuigend. Alle nummers worden op de typische Burnett-wijze gebracht: atmosferische elektronica met veel aangrijpende momenten, en altijd voorzien van briljante teksten.
I Never Saw Mummy Kissing Santa Claus duurt acht minuten, en geen enkel kind dat dit nummer hoort zal nadien nog in de man met zijn witte baard en rode pak geloven! Het nummer klinkt (net zoals zo meeste tracks op deze plaat) verontrustend. De Noord-Ierse dichter Ross Thompson schetst een wanhopig, pervers (maar mooi) beeld van de bedsits (een appartement -ed.) in Dundee, de firths (een Schotse baai -ed.), de sterren en het wintergevoel. Dit alles wordt mooi door Grahame Skinner vertolkt, en de Hipsway-zanger heeft zo zijn eigen kijk op Kerstmis, hij hoopt immers dat de regen zo snel mogelijk de sneeuw zal wegspoelen.
Misschien is de laatste track een goed uitgangspunt voor nieuwkomers of voor diegenen die nog niet helemaal overtuigd zijn, Andrew Mitchell van Idlewild heeft immers nog een knap werkstuk voor ons in petto. Hij deed dat ook al op de derde plaat van The Grand Gestures uit 2014 (In To The Darkness We Go), en nu doet hij het opnieuw op The Death Of A New Year. John Douglas van Trashcan Sinatras vertelt op zijn beurt in PC Nightshift Christmal Eve een dronkenmanverhaal, het gerinkel duurt maar voor eventjes.
Deze plaat staat bol van de zwarte humor en de luisteraar moet zich echt een weg door de teksten banen om het allemaal te snappen (ideaal is dan ook dat je in je hand een glas hebt met daarin iets sterks), daarom kun je Happy Holidays het best met Blue Jam van Chris Morris vergelijken. Verhaaltjes die een grijns op je gezicht toveren met op de achtergrond wat elektronica, dat is nu eens wat ik een fantastische kerst noem!
En als je het echt wil weten, ik heb mama de kerstman nog nooit zien kussen!
Paul PLEDGER
15/12/2015
---