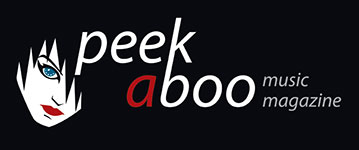 like this cd review
---
THE GROTESQUERY
The Curse of the Skinless Bride
Music
•
CD
Death Metal
[70/100]

Cyclone Empire
29/04/2015, Wim GUILLEMYN
---
The death metal band 'The Grotesquery' started a trilogy. This release is the last part. The story lines are important and well developed on the album. Lyrics and story lines are based on H.P Lovecraft and A.E. Poe. A little like King Diamond does on his albums. The emphasis is on atmosphere: sound effects, voices… it fits all well in the story line of the album.
During the intro we hear a rainstorm followed by the first song 'Reprisal-resurrection of the Coffin Born", that starts witty, but mediocre in terms of guitar and drum work. Unfortunately this is the case for most of the songs. Exceptions are: '"eturn to the House of Grotesque", that scores on all levels much better than the starter song, and "Downfall-It's all Gone to Hell", that tends to doom metal and is slower and cumbersome, but has a nice fat sound. The rest of the songs are mediocre and serve as support for the story.
Don' t let the playlist mislead you. It contains 14 songs, but almost half are short pieces of atmosphere with an explaning 'storyteller'. When you don' t follow the story, that can be irritating.
For lovers of Aborted, Gorefest, Obituary…
Wim GUILLEMYN
29/04/2015
---
De death metal band The Grotesquery begon enkele albums terug aan een trilogie. Dit Is het laatste deel ervan. Het verhalende element in de nummers en de albums is belangrijk en goed uitgewerkt. Teksten en verhaallijnen zijn gebaseerd op werk van H.P. Lovecraft en E.A. Poe. Een beetje zoals King Diamond pleegt te doen op elk album. Er wordt erg op sfeer gewerkt: geluidseffecten, stemmen… het past allemaal in het thema en de verhaallijn van het album.
Het album begint, na een intro dat een regenbui moet voorstellen, tamelijk snedig met "intro/unholy reprisal-resurrection of the Coffin Born". Voorts is het wel een matige song qua gitaar- en drumspel. Helaas zijn nog een aantal andere songs ook matig. Uitzonderingen zijn: "Return to the House of Grotesque", dat op alle vlakken stukken beter is dan de openingssong, en "Downfall - It's all Gone to Hell", dat neigt naar doom metal en dat trager en logger is dan de meeste nummers, maar wel met een vette sound. De rest is middelmatig (snelheid, compositie…) en dient vooral als ondersteuning van het verhaal.
Laat je niet misleiden door de playlist. Er staan 14 songs op, maar zowat de helft zijn korte sfeerstukjes waarin een vertelstem een deel van de verhaallijn uit de doeken doet. Als je echter het verhaal niet volgt, dan ga je je vlug ergeren aan die tussenstukjes.
Voor liefhebbers van Aborted, Gorefest, Obituary…
Wim GUILLEMYN
29/04/2015
---