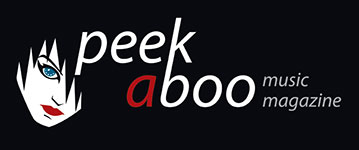 like this cd review
---
THE HOUSE OF LOVE
The House Of Love
Music
•
CD
Indie
[99/100]

Cherry Red Records
14/11/2012, Didier BECU
---
The 80's were ending and it was not only a decade that was fading away, it also somehow felt like the end of a musical area. Thatcher was just a shadow and everyone seemed to be happy... Gone were those dark, black days. But suddenly I heard the future when John Peel played Destroy The Heart. The song later came on top of his Festive-list along the likes of Wedding Present and if anyone remembers The Darling Buds.
The term indie was born, even if they were released on major labels. It was just a term...indie, just like it was a synonym of quality and for some years it was, even if pigeonholing led to limits. I mean, THE HOUSE OF LOVE were indie who were on the cover of the NME, but fact is that they were more like the new Beatles. In fact, they were better than the Beatles as Paul McCartney never made me cry, but Guy Chadwick did.
After the release of a singlesalbum that no one bought, THE HOUSE OF LOVE released their debutalbum. It was a triumph and even journals who were not so indie said it was a classic. But the cover also revealed the schizophrenic part of the band, as it shows both Guy Chadwick and Terry Bickers. A beautiful picture nontheless, but it showed what would later be a clash of two geniuses. A useless battle that never should have taken place, but a true artist always pukes out what's inside of him, not? The result is history as they both went their own way after this one. Guy was just continuing THE HOUSE OF LOVE, while Terry formed the godlike Levitation and later Cradle (which also no one bought). Some years ago Bickers and Chadwick reformed for a short while, but the thrill was gone.
The 40 minutes long debut (released on Creation in those days) had everything, all of the songs were perfect tunes you could sing in the shower and to add the crazy part, there were those guitars that gave it a touch of The Jesus & Mary Chain. Twisted poppy tunes that got hooked in the mind. Can you think of a more poppier song as, for instance, Christine? Have you ever cried so loud on Fisherman's Tale? Did you ever went awol as you did on Love In A Car? Did you ever danced your ass off like you did on Shine On?
Two decades later THE HOUSE OF LOVE are gone, and out of sight means out of mind, except for their fans who continue to cherish their tunes. Nah, THE HOUSE OF LOVE are a classic band and if Peelie would read this (if only Peel could read my writings!) he would rub his grey beard and saying that we're right. Cherry Red now has re-released with two extra discs, one of which features their singles, B-sides and rarities and the second filled with covers, unissued mixes and demos. Most fans will have heard them anyway as music-fans once used to collect tapes on where we exchanged those gems. Just listen to the intro from Love In A Car or hear how heartbroken Chadwick was in Touch Me and you know enough, maybe even enough to forget all the rest. THE HOUSE OF LOVE could let your heart bleed with a simple weapon: a godlike song that's been made to get stuck in your head forever. Can anyone forget the brilliance of say, Man To Child? Okay, we know the whole world did, but we're addressing ourselves to dedicated musicfanatics, not someone who buys the latest Idol-"discovery". We are talking about art, music....
The 3 cd-set is a must for everyone. For the fan, as you can reconnect with all those unreleased tracks in the best form and for everyone else who's in love with music, to remember that there was once a band who were just a bit bigger than the rest. In a later song Chadwick praised the Beatles and the Stones. Well dear Guy: you were both (and maybe more than that), but to quote Moz the word won't listen. Well, they always can even if they're 20 years too late.
The tracklist:
House Of Love

1. Christine

2. Hope

3. Road

4. Sulphur

5. Man To Child

6. Salome

7. Love In A Car

8. Happy

9. Fisherman's Tale

10. Touch Me

Bonus tracks:

11. Shine On (Demo - Bonus 7")

12. Christine (Demo - Bonus 7")

Disc 2: Singles, B-Sides, Rarities

1. Shine On

2. Love

3. Flow

4. Real Animal

5. Plastic

6. Nothing To Me

7. The Hill

8. Loneliness Is A Gun

9. The Hedonist

10. Welt

11. Destroy The Heart

12. Blind

13. Mr. Jo

14. Destroy The Heart (Demo)

15. Shine On (Fuck Version)

16. I Don't Know Why I Love You But I Do (Live - Previously Unissued)

17. Love In A Car (Live - Previously Unissued)

18. Destroy The Heart (Live - Previously Unissued)

19. I Wanna Be Your Dog (Live - Previously Unissued)

Disc 3: Previously Unissued Mixes & Demos

1. Shine On (Guy Chadwick Solo Demo)

2. Touch Me (Demo 1)

3. Real Animal (Demo)

4. Happy (Demo 1)

5. Hold On Me (16 Track Demo)

6. Christine (16 Track Demo)

7. Modern World (Demo)

8. Salome

9. Man To Child

10. Hope

11. Love In A Car

12. Touch Me

13. Road

14. Fisherman's Tale

15. Happy (Demo 2)

16. Sulphur

17. Real Animal (16 Track Demo)

18. Little Girl (alias Mr Jo)

19. Shine On (Band Demo)
Didier BECU
14/11/2012
---