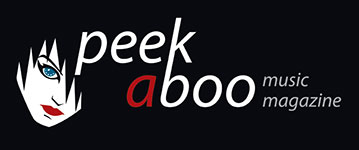 like this concert review
---
THE INVINCIBLE SPIRIT
Review of the concert at the BIM Fest in Antwerp on 15 December 2012
Concert
EBM
•
Gothic
[90/100]

20/12/2012, Philippe BLACKMARQUIS
---
It is precisely 20:30 at the BIM Fest (Day2) when The Invincible Spirit takes the stage. Founded in 1984, this German EBM/industrial band evolved from playing harsh but melodic old-school EBM in the 80s, to synthpop in the middle of the 90s and their present industrial/darkwave-sound. It was their 3rd gig on Belgian soil and we were eager to watch them perform!
On stage, mastermind Thomas Luedke is accompanied by Lydya N. and Michael Goldau on keyboards. As soon as they sarted their first song, "Love Is A Mystery", it was clear that those guys would steal the show. Immediately, the public moved and danced to a very powerful and efficient beat. Luedke had an impressive stage presence, and reminded us of Gabi, from DAF, a band which clearly influenced The Invincible Spirit, together with Kraftwerk and The Neon Judgement (sic).
After "Showdown" and "Provoke you", which kept the pace high, they played "Devil Dance", one of their most famous hits, which dates from 1984 and is a clear forerunner of the electro-goth music of the 90s (Project Pitchfork, Calva y Nada, Eternal Afflict, Wumpscut,...). Everything is already there, the devilish vocals and lyrics, the pounding rhythm and the aggressive synth chords. After the show, backstage, I asked Luedke whether he was aware of the major role this song had played in the history of 'goth music', he was of course too modest to admit it,... but he didn't deny it! Watch the band as they performed the song:
After this, The Invincible Spirit played two new songs, "Alphasex" and "Deeper", from their mini-album "The Invincible Sex" (2004). But the most successful songs were again 'old' ones like "Contact" and, of course "Push", their popular club-hit from 1986. On this song, the whole venue was moving and dancing! The last song of the set was "Make A Device" and the band came back to play another new track, "Your God In Me". A very impressive show, one of the most powerful of the festival, together with Peter Hook (Day2) and with Portion Control (Day1).
Setlist: Love is a kind of mystery, Floating, Take as normal, Showdown, Provoke you, Devil Dance, Alphasex, Contact, Deeper, Push!, Make a Device. Encore: Your God in me.
Check the pictures of the concert by Xavier Marquis here.
http://www.invincible-spirit.de
Philippe BLACKMARQUIS
20/12/2012
---