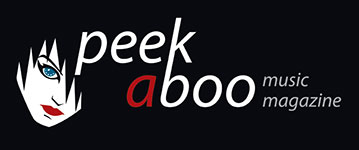 like this concert review
---
THE JESUS AND MARY CHAIN
Live at Brussels Summer Fest - 13.08.2017
Concert
[85/100]

27/08/2017, Fred GADGET
---
It has been several years since we saw TJ&MC 'perform' at the renowned German music festival, M'era Luna, in Hildesheim and decided, with pain in our heart, not to invest more time and energy into the band's future performances. Their performance was nothing to talk about as was their enthusiasm. Let's say that their presence on stage bore witness to that. Unmotivated, boring and without inspiration, we gave up our hopes for this band's future. Even though we were fans from the first hour and we enjoyed so many performances in the 80s when we barely survived the mosh pits in front of the stage.
So it came as a big surprise when the band received only promising critiques from both friends and foes after they presented their latest album at the Brussels Ancient Belgique. For this reason, we decided to give them a chance to redeem themselves at this year's Brussels Summer festival. Quickly we felt happy that we were gentle on them because right from the start, it was clear both Reid brothers and band were taking up their chance to impress us, the attending crowd. The song that firmly opened their show was 'Amputation, which is also the opening track of their latest and seventh studio album 'Damage and Joy', released earlier this year. Right after this strong opener, a bunch of über classics like 'April Skies', 'Head On', 'Far Out And Gone' and 'Blues From A Gun' were fired upon us. No escape!
It was clear the Scottish Reid brothers were in the mood to rock! Singer, Jim, was quite mobile and had a strong clear voice while his brother, William, was more focused on his own guitar playing. The disadvantage of this was that William's face was rarely to be seen because it remained hidden behind a gray and curly version of what we would describe as a Robert Smith hair-cut.
They were also no longer young stallions jumping across the stage as they did in their high days but we must be honest and admit, as 40+ fans, we are no longer able to jump around for a single whole song. If we have to mention one point of criticism about this exciting live show then let it be the literal and figurative false notes that were produced by singer Bernadette Denning. While singer Jim called her at some points 'to reinforce' she sang the song 'Always Sad' to destruction during something that we guesss was supposed to resemble a duet. Probably this was mainly caused due to technical problems or poor monitoring because later in the set, during 'Just Like Honey' she proved she can do it the right way.
Meanwhile, darkness began to fall around the palace square, making the impressive light installation and light show more effective then before. In addition to the almost deafening, yet perfect, sound this elevated the live show to a truly enjoyable spectacle. Due to the extensive, thick smoke layers and flashing strobelights it almost seemed as if we were watching The Sisters Of Mercy show, with one big difference … here we could easily recognise the songs and voice.
Anyway, another burst of hit songs such as 'Some Candy Talking', 'Halfway to Crazy' and 'Nine Million Rainy Days' came blasting from the speakers, clearly much enjoyed by the audience. Yet, Jim Reid seemed to have some doubts about the attention and appreciation of the big but diverse audience, as he announced one of their new songs… 'Now we're going to play another new song … which is no invitation to for you to go and buy a hotdog!". Also he regularly thanked the crowd for their attention and support throughout the entire show.
Slowly their set was coming to and end and during one of those last songs of this epic trip, specifically during 'Reverence' we imagined Prince Laurent secretly singing along from the balcony of the Royal Palace, which is actually located right next to the main festival area, during the words 'I want to die, just like JFK...' The subsequent, final song, 'I Hate Rock'n Roll' was delivered so convincingly even die-hard fans and anti-establishment anarchists could return home with a clear conscience, convinced of not having witnessed just another 'Rock'n' Roll' show. The Jesus & Marcy Chain live ?! We'll be coming back!
Setlist
Amputation
April Skies
Head On
Far Gone and Out
Between Planets
Blues From a Gun
Always Sad
Mood Rider
All Things Pass
Some Candy Talking
Halfway to Crazy
Nine Million Rainy Days
Just Like Honey
You Trip Me Up
The Living End
War on Peace
Reverence
I Hate Rock 'n' Roll
Fred GADGET
27/08/2017
---
Het was ondertussen al een aantal jaren geleden dat we TJ&MC nog aan het 'werk' zagen, op het gerenommeerde Duitse M'era Luna muziek festival in Hildesheim en toen hadden we ons voorgenomen, met pijn in het hart, geen tijd en energie meer in te steken in deze band's toekomstige optredens. Want van 'werken' was er toen weinig sprake en het enthousiasme droop er toen niet bepaald af. Laten we zeggen dat we toen getuige mochten zijn van hun aanwezigheid op dat het podium. Dat bewuste optreden bleef ons voornamelijk bij als ongemotiveerd, saai en inspiratieloos waardoor wij de hoop in deze band hadden opgegeven. Zelfs al waren wij fans van het eerste uur en hebben wij tijdens hun optredens in de jaren '80 menig mosh-pit nauwelijks overleefd.
Groot was onze verbazing dan ook toen de band bij hun recente passage, ter voorstelling van hun meest recente album in de Brusselse AB, lovende kritieken kreeg van vriend en vijand. Daarom besloten we TJ&TMC toch nog maar eens een kans te geven voor een revanche op het Brussels Summer festival. Ondertussen zijn wij heel blij wij dat we zo mild zijn geweest, want al van bij het begin was het duidelijk dat de gebroeders Reid en gevolg meteen hun kans grepen om het talrijk aanwezige publiek te overtuigen. Het nummer waar men mee inzette was 'Amputation', wat tevens het openingsnummer van hun herd dit jaar in Maart verschenen en zevende studio album Damage and Joy dat meteen gevolgd werd door über-klassiekers 'April Skies', 'Head On', 'Far Out And Gone' en 'Blues From A Gun'. Het was duidelijk, de Schotse broertjes hadden er zin in! Zanger Jim was zowaar beweeglijk en goed bij terwijl William zich duidelijk zeer goed concentreerde op zijn gitaar-spel. Het nadeel was wel dat dat de laatst vermelde zijn aangezicht zelden te zien was en verborgen bleeft achter een voorovergebogen grijze en krullige versie van een soort Robert Smith coupe. Ok, er werd niet (meer) zoals weleer als jonge hengsten over het podium heen en weer gesprongen als in hun hoogdagen maar we moeten eerlijk toegegeven, dat houden wij 40 plus fans ook geen nummer lang meer vol. Als we dan toch één puntje van kritiek moeten geven zijn het de letter en figuurlijke valse noten die voortgebracht werden door de zangeres Bernadette Denning die zodoende het nummer Always Sad in de vernieling zong tijden dit duet. Waarschijnlijk was dit eerder te wijten aan een slecht afgestelde monitor want later in de set, tijdens 'Just Like Honey', bewees ze gelukkig dat ze veel beter kon.
Ondertussen begon de duisternis rond het Paleizen Plein ook te vallen waardoor de indrukwekkende licht installatie en effecten meer zichtbaar werden. Iets, wat naast het haast verdovende maar overigens perfecte geluid, deze live show alleen maar ten goed kwam. Door de pakken rook en de massa kikkerende stroboscopen leek het op sommige momenten wel of we naar een show van The Sister Of Mercy aan het kijken waren met het grote verschil dat we op dit optreden wel degelijk de nummers en stem konden herkennen. Meer nieuwe strake nummers en bekende nummers zoals 'Some Candy Talking', 'Halfway to Crazy' en 'Nine Million Rainy Days' scheurden door de speakers en werden duidelijk goed gesmaakt door het aanwezige publiek. Toch had Jim Reid soms zijn twijfels over het aanwezige en diverse publiek want zo kondigde hij één van de nieuwe nummers aan met de woorden "Nu gaan we een nieuw nummer spelen, wat geen uitnodiging is om snel een hot-dag te gaan halen hé!" en bedankte hij regelmatig de aanwezigen voor hun aandacht.
Tijdens het voorlaatste nummer 'Reverence' zagen we in gedachten prins Laurent stiekem meezingen vanop het balkon van het Koninklijk Paleis op de woorden "I wanna die, just like JFK …" Het daaropvolgende 'I Hate Rock'n' Roll' werd zo overtuigend gebracht dat de aanwezige die-hard fans en anti-establishment anarchisten weer met een gerust hart en geweten huiswaarts konden keren met het idee geen gewone Rock'n'roll show bijgewoond te hebben. The Jesus & Marcy Chain?! Wij keren tevreden terug!
Fred GADGET
27/08/2017
---
---