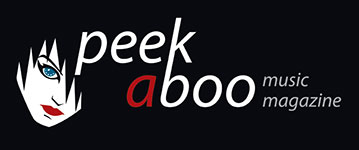 like this cd review
---
THE KENDOLLS
Automania
Music
•
CD
Hardcore
•
Punk
•
Rock
[78/100]

White Russian Records
24/11/2015, Wim GUILLEMYN
---
The Kendolls from Gothenburg just released through White Russian Records and ther own Byhala Records their third album. Later a vinyl release will follow.
What can you expect? Dirty rock 'n roll with punk and hardcore influences. Black Sunday begins with a dirty rock 'n roll riff that is repeated until the song explodes as a pure punk rock song, with a chorus you can sing-a-long with, and we're sure that this will cause a real party atmosphere during their performances. In fact, you can hear that in most of the songs. The lyrics are not exactly what you'd call subtle, but rather typical for the genre, rebelling against everyone and everything, but they never discuss heavy topics. The drawing on the cover is actually quite inviting too!
They manage to keep up this energetic vibe during the rest of the songs. In terms of production, everything is okay as well and the live sound is perfect fodder for your punk ears. Outstanding songs are: Black Sunday, Life Coach (short, but powerful) Equally Useless (a nice intro and groove) and Shame. Those who do not like polished punk like Green Day, but rather prefer The Exploited, The Stooges or The Nomads, will certainly enjoy this.
Wim GUILLEMYN
24/11/2015
---
The Kendolls uit Gotenburg brengen via White Russian Records en het eigen Byhala Records een derde cd uit. Later volgt er ook nog een vinylrelease.
Wat mag je verwachten? Smerige rock 'n roll met punk- en hardcore-invloeden. Op de opener Black Sunday beginnen ze met vuile rock 'n roll-riffs die ze steeds maar laten terugkeren tot wanneer de song pure punkrock wordt. Het refrein heeft een hoog meezinggehalte dat garant kan staan voor ambiance tijdens de optredens. Dat geldt eigenlijk voor zowat alle nummers. De teksten zijn niet meteen fijnzinnig, maar typisch voor het genre. Men zet zich tegen alles en iedereen af, zonder dat men het echt over zware thema's heeft. Het tekenwerk op de cover is trouwens heel uitnodigend.
Tien nummers lang weten ze het niveau van de eerste song aan te houden. Productioneel is alles in orde, met een livegeluid dat prettig in het gehoor ligt. Nummers die er uitschieten zijn: Black Sunday, Lifecoach (kort en krachtig), Equally Useless (een mooi intro en mooie groove) en Shame. Wie niet van afgeborstelde punk zoals Green Day houdt, maar eerder te vinden is voor pakweg The Exploited, The Stooges of The Nomads, zal hier zeker van kunnen genieten.
Wim GUILLEMYN
24/11/2015
---