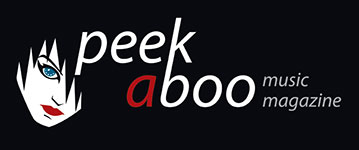 like this cd review
---
THE KVB
Of Desire
Music
•
CD
Indie
•
Minimal
•
Post Punk
•
Shoegaze
[94/100]

Invada Records
09/12/2016, Didier BECU
---
Some music snobs may regret it, but The KVB is no longer the common property of the elite. The band is more known thse days, and the fact that the second album Of Desire is released on Invada Records (the label of Geoff Barrow of Portishead) will increase that popularity. No problem, because the CD, produced and mastered by Sonic Boom of Spacemen 3-fame, sounds more professional, while the eerie, icy post-punk sound of The KVB is preserved.
Opener White Walls reveals why Nicolas Wood and Kat Day love Nicolas Winding Refn as you experience the same atmosphere that is typical for his movies: a monotonous (but wonderful) drum machine and a wave of electronic synths that haunt you. But this is just the beginning, Night Games is lovely minimal pop that will be loved by enthusiasts of contemporary new wave.
The thumping drum machines of Lower Depths navigate The KVB towards Krautrock, think of how Lebanon Hanover would sound as if it ever records anything of The Jesus & Mary Chain. In Silent Wave we hear the influence of Sonic Boom for the first time: rhythmic, but the synths sound so ominous that you feel afraid.
Never Enough proofs that you still can pronounce The KVB and The Soft Moon in one sentence. The single In Deep is probably the track that sounds most as shoegaze, while the monotonous New Order-beat of Awake is again reminiscent of Refns Drive. On the instrumental V11393, Nicolas and Kay invite you for a dance, even though it seems like you're at the Factory in Manchester in 1982. But it's for three minutes only, as then it's time for another melancholic sledgehammer: Unknown. And why do all great contemporary bands want to have a song that sounds like Cold by The Cure? We do not know, but we like it.
Of course, one of the best albums of the year must be closed with one of the most beautiful song of the year: Second Encounter.

The KVB is certainly not the only band that digs in the 80s, but it belongs to the best. Of Desire is brilliant!
Didier BECU
09/12/2016
---
Sommige muzieksnobs vinden het misschien jammer, maar stilletjes aan is de muziek van The KVB niet meer het gemeengoed van de elite. De band wordt alsmaar bekender en doordat het tweede album Of Desire op Invada Records verscheen (het label van Geoff Barrow van Portishead) zal de populariteit er alleen maar door toenemen. Geen nood echter, want de plaat die door Spacemen 3-opperhoofd Sonic Boom werd geproduceerd en gemasterd, klinkt professioneler dan de vorige, waarbij het angstaanjagende, ijskoude post-punkgeluid van weleer wordt behouden.
Opener White Walls maakt meteen duidelijk waarom Nicolas Wood en Kat Day zo met Nicolas Winding Refn dwepen, je ontdekt er immers dezelfde sfeer in: een eentonige (wondermooie) drumcomputer en een golf van elektronische synths die je achtervolgen. Maar dat is pas het begin, Night Games is heerlijke minimal pop die de liefhebbers van eigentijdse wave zal aanspreken.
De dreunende drummachines op Lower Depths navigeren The KVB meteen in de richting van Krautrock, denk hoe Lebanon Hanover zou klinken mocht het ooit iets doen van The Jesus & Mary Chain. In Silent Wave hoor je voor de allereerste keer echt de invloed van Sonic Boom: ritmisch, maar de synths klinken zo onheilspellend dat je het er bijna benauwd van krijgt.
Never Enough vormt een mooi bewijs dat je anno 2016 nog steeds de namen van The KVB en The Soft Moon in één zin kan uitspreken. De single In Deep is waarschijnlijk de track die het meest aanleunt bij shoegaze, terwijl de monotone New Order-beat van Awake alweer herinneringen oproept aan Refns Drive. Op het instrumentale V11393 nodigen Nicolas en Kay je uit voor een dansje, ook al lijkt het alsof je dat in de Factory in Manchester in 1982 doet. Niet dat het plezier zo lang duurt, want na drie minuten is het alweer tijd voor een andere melancholische mokerslag: Unknown. En waarom willen alle goede groepen van tegenwoordig toch een song hebben die klinkt als Cold van The Cure? We weten het niet, erg vinden we het in ieder geval niet.
Een van de beste platen van het jaar (ja, we zeggen het nu al) moet natuurlijk worden afgesloten met het (wellicht) mooiste lied van het jaar: Second Encounter. The KVB is zeker niet de enige band die in de jaren 80 graait, wel één van de beste. Of Desire is briljant!
Didier BECU
09/12/2016
---