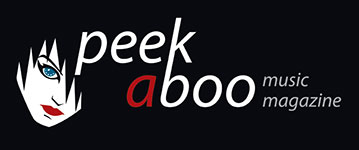 like this cd review
---
THE LAST CRY
Walking To The Edge
Music
•
CD
Gothic
•
New wave
•
Rock
[80/100]

Echozone
08/12/2011, Chris KONINGS
---
Echozone is not only about new bands, they are also a platform for classic bands, think of The Arch, Ikon, No Comment, Vendemmian and White Rose Transmission. Another British (Brighton) gothic rock band to return back to the living is The Last Cry. This trio had thus far only had output through their own label so they were unknown to me. Founded in the mid 80's, they released two 12" singles (Going Away, Downpour) that have become quite collectable. In the early 90's they called it quits but since a few years they are back with this new album. Once again it was first released on their own label, but now they have been picked up by Echozone.
That's a good thing, because this is a great record, touching a few styles but still retaining their own distinct sound. Some songs remind me a lot of gothrock bands like The Mission (Devastate, Punishment, Seconds, Prison Of Dreams), while others could come straight out of the "Faith" period of The Cure (Cross Of Hope, Out Of The Sky). Out Of The Sky is an epic song of more than seven minutes, able to compete with the better songs of The Cure or The Sound. The keyboards remind me a lot of that last band.
Sometimes they think outside the box. Cry is a very energetic song that has some industrial metal influences. Rebekka is more acoustic, a melancholic ballad with some great melodies attached. All those different sounds work very well, the album flows fittingly from sober, sensitive or haunting songs to pure powerhorses full of rage and hate. In this world of Cure/Joy Division clones like Interpol, White Lies and other Editors it's good to see that other bands also get a chance to step forward.
I can only see one reason why they never became bigger: it's the lack of real "hit" material. It's a great album full of good songs, but that one major highlight is missing. It's like Manchester United in their pre-Cantona days, once they find him their train will start gaining real speed...
Chris KONINGS
08/12/2011
---