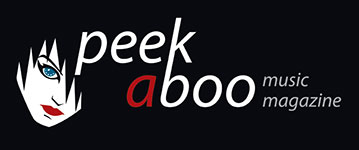 like this concert review
---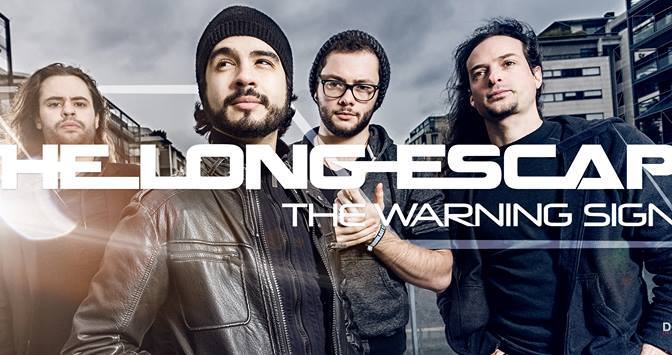 THE LONG ESCAPE
Eernegem, B52 (12/02/2016)
Concert
16/02/2016, Wim GUILLEMYN
---
Last year, the second album (The Warning Signal) of the Parisian band The Long Escape was released. Prog metal that sounds very professional and tight, but feels a bit sterile. I was curious how it would sound on stage. The Long Escape played for the first time abroad. More specifically, at the B52, the Belgian venue that offers underground bands a chance to perform their material.
But first: If I May. This young band from Herzele (Belgium) just released a first EP House of Wolves. The five songs were played, as well as two others. During opener Intermission, the vocals weren't convincing enough. But during Life, the band was in good form and it all sounded much better. Life is a fairly melodic song with some hardcore riffs. Free For All begins with a wistful guitar part and builds up to a climax. Forever in the Dark has a progressive touch and sounds a bit like Bring Me The Horizon and Architects. The vocals of Linz De Strooper fit well with this music. There was some time left to congratulate the guitarist with his birthday. Misery, Our Royals and The Runaway ended the gig. If I May is a band with potential. There are some flaws, but if you know that this is just their fourth gig, then it was fine.
Dawnbreath of Liege plays thrash metal, so don't expect any melancholy or sadness here. A very solid rhythm section accompanies the guitars and the vocals. The single Legions of Caym and Sons of the Black Death was played and is available through the Facebook page. The guitars need to be refined, but the bass and the drums simply sounded fantastic.
The Long Escape opened strongly with Digital Misery, followed by Seas Of Wasted Man, both taken from the latest album. The perfect interplay between bass and drums stands out. Then I'm Your Saviour from the debut Triptych with beautiful vocals. World Going Down, Million Screens and Homo Weirdiculus are again songs from The Warning Signal. Solid guitar work that nicely supports the songs. Even if I thought that they sounded somewhat sterile on CD, I must admit that they are quite impressive on stage. The Parisians ended with an old song: Low Class Citizen. A short and powerful set that showed where The Long Escape stands for, and a very fine first concert outside the French borders.
Wim GUILLEMYN
16/02/2016
---
Vorig jaar kwam het tweede album van de Parijse band The Long Escape uit:The Warning Signal. Progmetal dat heel professioneel en strak klinkt, maar naar mijn gevoel een beetje steriel. Ik was dan ook benieuwd hoe het materiaal live zou klinken. Deze week stond het gezelschap voor het eerste buiten de landsgrenzen op een podium, meer bepaald in de B52, een zaal die met plezier een kans biedt aan undergroundbands.
Eerst was er If I May. Deze jonge band uit Herzele heeft net een eerste ep uit: House of Wolves. De vijf nummers kwamen aan bod én nog twee andere songs. Opener Intermission startte wat aarzelend. De zang kwam niet meteen goed uit de verf, maar met Life kwam de band goed op dreef en klonk het al stukken beter. Life is een vrij melodieuze song met wat hardcoreriffs. Free For All begint met een weemoedige gitaarpartij en bouwt op naar een climax. Ook Forever in the Dark heeft een progressief kantje en klinkt een beetje zoals Bring Me The Horizon of Architects. De stem van Linz De Strooper past goed bij deze muziek. Er was tijd om even de jarige gitarist te feliciteren. Misery, Our Royals en The Runaway sloten het optreden af. Een band met potentieel. Hier en daar zijn er wel nog wat schoonheidsfoutjes (bijv. sommige overgangen), maar als je weet dat dit nog maar hun vierde optreden is, dan was het toch dik in orde.
Dawnbreath uit Luik tapt met zijn trashmetal uit een ander vaatje. Van melancholie en weemoed is geen sprake. Een heel stevige ritmesectie begeleidde de gitaren en de vocals. De single Legions of Caym en Sons of the Black Death kwamen aan bod en zijn trouwens via de Facebookpagina verkrijgbaar. De gitaren kwamen niet altijd voldoende tot hun recht, maar de bas en de drums klonken gewoonweg fantastisch. Een gespierd en geapprecieerd optreden.
The Long Escape opende stevig na een tape-intro met Digital Misery, gevold door Seas Of Wasted Man, allebei uit het laatste album. Het perfecte samenspel tussen bas en drums viel op. Daarna kwam I'm Your Saviour uit het debuut Triptych. Prachtige zang. World Going Down, Million Screens en Homo Weirdiculus waren songs uit The Warning Signal. Stevig gitaarwerk dat niet de hoofdrol opeist, maar dat de songs mooi ondersteunt. Vond ik dat ze op cd ietwat steriel klinken, dan moet ik zeggen dat ze live best wel indrukwekkend zijn. Er werd afgesloten met een oude song: Low Class Citizen. Een korte en krachtige set die toonde waar The Long Escape voor staat. Prima afsluiter en een puik eerste concert over de Franse landsgrenzen.
Wim GUILLEMYN
16/02/2016
---
---