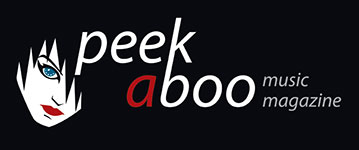 like this cd review
---
THE LOVER SPEAKS
The Lover Speaks
Music
•
CD
Pop
[80/100]

Cherry Red Records
04/08/2015, Paul PLEDGER
---
David Freeman and Joseph Hughes, the mainstay core duo of short-lived literary popsters The Lover Speaks had already accrued brownie points for their previous incarnation as members of oft-forgotten new-wave yelpers The Flys. After several failed singles and EPs for EMI, the pair dispersed into projects with ex-Special Roddy Radiation (Hughes - The Tearjerkers, also short-lived) and one-off singles (Freeman had a crack at the Motown standard, Stop In The Name Of Love).
After The Flys' demise, perhaps their most blatant attempt at stardom was as mid-'80s pairing The Lover Speaks. Painfully underrated and ignored back in the day, their canon is as intriguing as it is brief. Just one album and several singles later, A&M pulled the plug on the band's second album effectively sounding the klaxon for yet another parting of the ways.
Still, their eponymous debut is a legacy well worth revisiting. Classic mid-eighties club-friendly synth-pop has been all the rage again in recent years with the likes of Hurts and La Roux raiding ideas from the era. Earlier, the less hip but more influential Annie Lennox had seen fit to cover the pair's most enduring song. Included here, No More 'I Love Yous' is an expansive widescreen radio-friendly that couldn't fail to charm the public - at least Lennox scored a massive hit with it, oh the irony. Back in 1986 and even after a desperate reissue two years later, the name The Lover Speaks was remained absent from episodes of Top Of The Pops and chart rundowns and the song failed to improve upon its #58 position.
And still A&M tried to get a hit out of them - album opener Every Lover's Sign veers towards Howard Jones, Black and Go West territory, even Private Lives (remember them?) but wins out through having Freeman's honeyed tonsils in place, while Tremble Dancing nose-dived purely for being a poor choice as a single.
The rest of the album suffers from having dated drum-beats (click thud click click thud) but the songs shine through triumphantly, especially Never To Forget You and 'This Can't Go On!'. However, even with all the romanticism, exclamation and quotation marks and other ZTTisms the band threw at their art, mainstream success eluded them and, even after a well-crafted AOR take on Dusty Springfield's I Close My Eyes (And Count To Ten) was slipped out as a taster for that ill-fated second album, the interested had waned and The Lover Speaks spoke no more.
Bonus tracks include extended mixes of Tremble Dancing, I Close My Eyes and Every Lover's Sign, including a hefty Latin Rascals dub mix of the latter which might appeal to those who appreciate Balearic beats of the period. Informative insightful sleeve-notes makes the listening that bit more enjoyable, leaving you wondering just how things may have been different if Paul Morley and Trevor Horn had been at the helm of their career.
This review also appeared also on Flipside Reviews.
Paul PLEDGER
04/08/2015
---