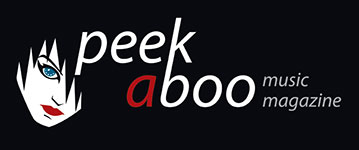 like this cd review
---
THE MIST OF AVALON
Dinya
Music
•
CD
Gothic
•
Metal
•
Rock
[63/100]

Echozone
09/06/2011, Didier BECU
---
Their name might sound familiar, but you still have to be a sort of gothrock encyclopedia if you wanna know who these Swedish gothrockers are as it's been ten years ago since they released anything. A decade ago, they gave us two albums ("The mist of Avalon" and "Here and after") and now they're finally back with a third one.
A look inside the booklet and the cover makes us think that we're dealing with some mediocre gothmetal band but thank God, it's only the package!
"Dinya" opens very strong with "Helpless". It's not only Aram's voice that reminds us of Dave Gahan as even if the song's not that strong, it could have been featured on Depeche Mode's "Songs of faith and devotion".
Sadly enough, this band knows the trick of putting your best track at the beginning. As soon this song is over, you got good solid gothrock but it never makes you say something like "wow!"
Perhaps "Said it all" brings back the memories from good old Dreadful Shadows-albums but for the rest they're sounding just a bit too much like the FM-goth Him is making.
If you didn't got the point completely: radio friendly gothrock that's just a bit too bland to be gothrock.
At the end you even got a song like "Negri" which is quite metal-influenced.
"Dinya" never sounds bad but it's just not good enough to keep your attention going but then again we never gave Him that as well, and look how popular he got!
For those who like gothrock with a very commercial touch.
Didier BECU
09/06/2011
---