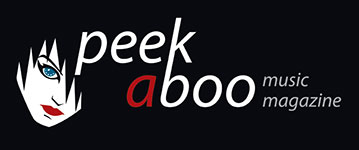 like this digital review
---
THE MUSEUM OF LOVE
The Remixes
Music
•
Digital
Electro
•
Synth Wave
[90/100]

DFA Records
04/08/2015, William LIÉNARD
---
The Museum of Love is the fairly recent partnership of Pat Mahoney (LCD Soundsystem) and DJ McNany (Jee Day). At the end of 2014 they released their album The Museum of Love, and now The Museum of Love - The Remixes is available, which includes the new single Never Let It End. We have heard little of the original material, but according to the press release, The Remixes are destined for the dance floor.

Never Let It End begins with a repetitive electro tune. Trumpet-like sounds are added later, followed by the voice and a popping drum machine: a quiet, yet energetic electro ballad for gentle shuffling in the disco, with occasionally searing vocals, playful sounds, Chicago-like copper and at the end humming synths, re-touches of copper and popping drums. We challenge you to sit still! In Infancy (Young Marco Remix) you hear repetitive Japanese xylophone sounds, gently humming synths, energetic percussion and controlled harmonies: a quiet electro ballad with a high repetitive character, simple yet effective. The Bottin Remix of the track sounds completely different, with dark synths for the basic melody and tingling electro strumming on top, sometimes it sounds a bit oriental, but to a much lesser extent and it preserves the original vocals. A difficult choice, but the Bottin version eventually draws the longest straw.
There are three versions of Who's Who and Who Cares on the album. In Bjørn Torske Instrumental Dub Workout the vocals are deleted and only sporadic cries remain, while the repetitive melody is adorned with little sounds, buzzing synths and the sparse sound of brass instruments, while in the Daniel.T. Saver & Cooper Remix the vocal part is retained and the much less popping repetitive melody is embellished with extra percussion, short industrial noise, electro synths, Chicago-style copper and distorted voices. The Baldelli & Dionigi Remix of the track is our favorite because of its dark and intimate character, the beautiful synths that are laid over the basic melody, the snappy guitar sound à la Isaac Hayes (the Shaft soundtrack) and the economical addition of voices and little sounds. Sorry for the LA party monsters Daniel T. & Cooper Saver,
but the gold goes to the Italian disco superstars Baldelli & Dionigi!
Monotronic, the second single, released in the fall of 2013, gets a makeover by Secret Circuit (LA-based Eddie Ruscha). He keeps the vocals, but puts a lot more aggressive and varied music track underneath. It is a matter of taste, and it is a pity that the impressive finale of the original is completely sacrificed in his version. The remix version by Baldelli & Dionigi is less daring and perhaps less varied, but it sounds attractive and warmer, and it leaves more room for the vocals. Unfortunately, they also drop the final. Their bell-like synths bring us into temptation, but we go for a draw. For the rest, Monotronic is an excellent composition and in our opinion one of the best (not to write THE best) on this album.
The Large Glass begins with a jittering voice, gets high tempo percussion and tin-like synths, horny and nervous, with little cries and echoing voices, repetitive and pounding like an endless roller coaster in a hallucinatory landscape. Another nearly perfect track, which can not last long enough. And finally there is the impressive Hardway Bros Remix of Never Let It End. Not much is left of the original, but the result is dazzling as fireworks.

Have we detected faint tracks? Undersized performances? Nope, hence the score.
Tracklisting:
1. Never Let It End
2. In Infancy (Young Marco Remix)
3. Who's Who of Who Cares (Bjørn Torske Instrumental Dub Workout)
4. Monotronic (Secret Circuit Remix)
5. In Infancy (Bottin Remix)
6. The Large Glass (Basic Satan)
7. Who's Who of Who Cares (Daniel.T. & Cooper Saver Remix)
8. Who's Who of Who Cares (Baldelli & Dionigi Remix)
9. Monotronic (Baldelli & Dionigi Remix)
0. Never Let It End (Hardway Bros Remix)
William LIÉNARD
04/08/2015
---
The Museum of Love is het vrij recente samenwerkingsverband van Pat Mahoney (LCD Soundsystem) en DJ McNany (Jee Day). Eind 2014 verscheen hun album The Museum of Love, en nu ligt The Museum of Love – The Remixes in onze cd-speler, waarop de nieuwste single Never Let it End een plaatsje heeft gekregen. Het oorspronkelijke materiaal hebben we niet in huis, maar volgens de perstekst zijn The Remixes voor de dansvloer bestemd.
Never Let it End begint met een repetitieve elektrodeun waaraan trompetachtige geluiden wordt toegevoegd en even later de stem en een ploffende drummachine: een rustige en toch energieke elektroballade voor voorzichtig geschuifel in de disco, met af en toe een hitsig koortje, speelse geluidjes, één keer Chicago-achtig koper en op het einde brommende synths, opnieuw toetsen van koper en ploffende drums. We dagen u uit om stil te blijven zitten! In Infancy (Young Marco Remix) krijgt repetitief Japans xylofoongeluid, zacht zoemende synths, voortvarende percussie en beheerste samenzang: een rustige elektroballade met en hoog repetitief karakter, eenvoudig en toch efficiënt. De Bottin Remix van de track klinkt dan weer heel anders, met donkere synths voor de basismelodie en tintelend elektrogetokkel bovenop, dat soms een beetje oosters klinkt, maar in veel mindere mate, én met behoud van de oorspronkelijke vocalen. Een moeilijk keuze, maar de Bottin-versie trekt uiteindelijk toch aan het langste eind.
Who's Who of Who Cares hoort u in drie versies. In de Bjørn Torske Instrumental Dub Workout is de zangpartij geschrapt en blijven er alleen sporadische kreten over, terwijl de repetitieve melodie wordt versierd met kleine geluidjes, zoemende synths en het schaarse geluid van koperinstrumenten, terwijl in de Daniel.T. & Cooper Saver Remix de zangpartij net wel is overgehouden en de veel minder ploffende repetitieve melodie is versierd met extra slagwerk, kort industrial geluid, elektrosynths, Chicago-achtig koper en vervormde stemmetjes. De Baldelli & Dionigi Remix geniet onze voorkeur wegens zijn donker en intimistisch karakter, de prachtige synths die over de basismelodie zijn gelegd, het pittige gitaargeluid à la Isaac Hayes (in de soundtrack van Shaft) en de zuinige toevoeging van stemmen en kleine geluidjes. Jammer voor de LA-partymonsters Daniel T. & Cooper Saver, maar het goud gaat naar de Italiaanse discosuperstars Baldelli & Dionigi!
Monotronic, de tweede single van The Museum of Love uit het najaar van 2013, wordt onderhanden genomen door Secret Circuit (LA-based Eddie Ruscha). Die houdt de zangpartij grotendeels over, maar stopt er een veel agressievere en gevarieerdere muziektrack onder. Het is een kwestie van smaak, maar de indrukwekkende finale van het origineel wordt in zijn versie helemaal opgeofferd en dat is toch een beetje jammer. De remixversie van Baldelli & Dionigi is minder gedurfd en misschien ook minder gevarieerd, maar klinkt aantrekkelijker en warmer en laat meer ruimte voor de zangpartij. Jammer genoeg gooien ook zij de sterkhouder van de compositie, nl. de finale, weg. De belachtige synths brengen ons in verleiding, maar we kiezen toch maar voor een gelijkspel. Voor de rest is Monotronic sowieso een uitstekende compositie en wat ons betreft één van de beste (om niet te schrijven dé beste) track op dit album.
The Large Glass begint met een bibberige stem, krijgt hoogtemposlagwerk, tinachtige synths, hitsig en zenuwachtig, met kreetjes en echoënde stemmen, repetitief en bonkend als een eindeloze achtbaan in een hallucinant landschap. Opnieuw een zo goed als perfecte track die niet lang genoeg kan duren… En ten slotte is er nog de indrukwekkende Hardway Bros Remix van Never Let It End. Veel blijft er niet over van het origineel, maar het resultaat is wel spetterend als vuurwerk. Krijgt een top 3-vermelding!
Hebben we zwakke tracks gesignaleerd? Ondermaatse prestaties? Nee dus, vandaar de score.
William LIÉNARD
04/08/2015
---