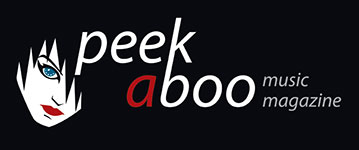 like this concert review
---
THE NAMES
Brussels, Novanois 29/05/2015
Concert
[90/100]

11/06/2015, Paul PLEDGER
---
Launching albums in intimate locations seems to be the norm these days but for a band issuing only its third full-length set in thirty-three years demands attention. The Names hail from Brussels and, if you observe and believe the lyrics on 1982 debut Swimming, 2009's Monsters Next Door and this year's triumphant double-sprawl Stranger Than You, sleep, breathe, eat and fornicate in the ornate European capital full-time.
Novanois is an 'art-space' in the North Eastern district of Schaarbeek, a vast expanse of art-nouveau residential streets, independent shops of varying cultural backdrops, graffitied tramstops and a railway station that boasts over a dozen platforms yet little more than three stopping trains an hour. However being on a direct line from Eurostar's Brussels Zuid/Midi stop and just a 20 minute saunter to the venue, the latter was a better bet than the trams and buses. It's a likeable area.
The Names don't play live shows very often. Actually, they don't record albums too often either but their latest is a belter and well worth showcasing to a live audience. Tonight, one hundred-plus friends, followers and fans of the band huddled into this modest converted space to see a band kickstart an equally-modest promotion campaign for what sounds like something of a renaissance. And as renaissances go, this was some launch.
Kicking off with the album's self-titled opener, singer Sordinia prowls around on stage with intent, rousing the audience and his onstage cohorts with lead-singer attributes and strong vocals. Album favourites Boy With a Gun and Nowhereians offer up enough new-wave angst for the purists but it's the stately Lights that truly jettisons this show. A regal canter through familiar gloom-rock territory yes, but also as uplifting a five minutes as you could wish to witness and one of the album's stand-outs alongside the epic Angel Of Death, supported here by Michel's quartet of female vocalists The Angels Of Fire (including daughter Lisa).
Earlier material also gets a brief look-in with Shanghai Gesture proving to be a solid powerful choice from the debut Swimming while Hannett-produced single gem Nightshift appears in slower mode alongside its sprightly cousin Calcutta. The Names are synonymous with the occasional cool cover and tonight, after airing the pretty The Astronaut, they pick Morrissey's obscure I'm Not Sorry (from You Are The Quarry) to end with.
Afterwards there's a bit of basement-bar DJ action courtesy of James 'Tim Moderne' Nice and yours truly by which time the place started to empty out into the darkened streets of a faded but beautiful neighbourhood.
This review also appeared also on Flipside Reviews.
Paul PLEDGER
11/06/2015
---