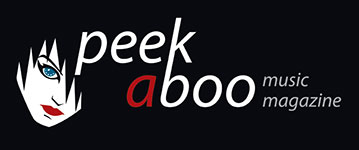 like this cd review
---
THE NAMES
Stranger Than You
Music
•
CD
New wave
[80/100]

Factory Benelux
12/05/2015, Paul PLEDGER
---
The Names' majestic debut-album Swimming, issued on Crepuscule in 1982, still sounds fresh and contemporary some thirty three years after it's inception while, somewhat ironically, the follow-up Monsters Next Door from 2009 displays a smidgeon of wear-and-tear. Save for last year's primer In Time, issued on Factory Benelux and the ill-informed Jazz project in the '90s (try looking Jazz up on Google and you'll see what I mean), recent times have remained quiet for a band that could once lay claim to being survivors of (apparently) enjoyable recording-time with Factory's studio wizard Martin Hannett, so much so that most of their early output proudly bears the producer's name in the credits. Still, at least it hasn't been 27 years since the last long-player....
Opting to issue a double-album when you're some forty years into your career wouldn't be considered so brave if you happened to be Bob Dylan or (cough) Guns 'N Roses, but we're dealing with Belgium's oft-overlooked sons of new-wave whose biggest claim to musical fame is being a brief part of Factory Records' rich heritage in the early '80s. In lesser hands, this could have been a disaster. It isn't, by some margin.
The Names bring their third album proper into view with a stirring title-track that provides solace for those 'feeling the pain, of being out of frame'. Alienation, paranoia, individuality, quirks, self-effacing - familiar topics all. The Names are very much in cruise-control.
Much of Stranger Than You has been in the pipeline for a few years - this writer is more than familiar with demo versions of at least a third of the tracks included here, broadened production-wise and fleshed out with a new warmth and vitality. Nowhereians could be a single in another world, while Life Again has had its early incarnation as an obvious homage to Bowie's Heroes period mercifully dropped. Bigger improvements still are two of the album's many highlights. The reflective The State I'm In turns its nose to the sun with wistful vocals and heady strings while Hands Off Love sports a Hannett-esque snare sound, thus helping it retain something of an element of Swimming's austere gloom.
Despite being sixteen songs deep, Stranger Than You doesn't drag like its shorter predecessor Monsters Next Door. The Names may have gone through a few emotional tears over the years but you can't fault their canny creative resilience. Lights and My Angel Of Death appear to harbour personal, even highly intimate references to loss, while the band's ear for a riff and a rallying cry becomes apparent the moment Kids on Fire or Boy With a Gun kick in.
In between these extremes, you have typically melodic new-wave in the form of Baby You're Scary and the title-track during which optimism reigns over pessimism and good trounces the bad. In the ensuing seventy minutes, Fear and Dare are perhaps the only misfiring salvos here (but they're still worth a nod) making Stranger Than You something of a triumphant double-album.
To finish with, you'll need a stiff drink and a dark room - the sprawling Die Mauer Is No More starts with a doleful piano motif in the style of Nils Frahm, before the walls literally come down. Souls are bared, secrets are revealed and tears are shed. Funereal and forlorn, Die Mauer is an epic approaching eleven minutes in length, something of a marathon when compared to the rest here. You almost feel like you are invading singer Michel Sordinia's personal space by selecting track 16. Maybe we are.
Stranger Than You is an album of reconnections, revisits, re-evaluating and future-proofing of The Names' worthy but cruelly little-known legacy. Lovely sleeve too from a certain Benoit Hennebert.
More details of how to order Stranger Than You, here -> FBN 119
Other albums from The Names:
Swimming
In Time
Monsters Next Door (7/10)
Jazz (6/10)
This review also appeared on Flipside Reviews
Paul PLEDGER
12/05/2015
---