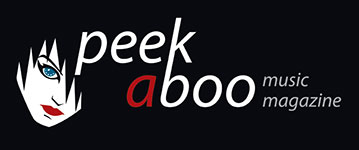 like this cd review
---
THE NIGHTCHILD
The world unseen, the world unknown
Music
•
CD
Cold Wave
•
Dark Wave
•
Gothic Rock
[81/100]

afmusic
11/12/2012, Filip VAN MUYLEM
---
Finally a new album from these Ukrainian goths! The sound is still typical vampire gothic rock with the real Dracula voice behind the micro. It's clear that only somebody from Ukraine can sound like a real vampire and this music is just so fitting. I don't think anybody else could make this record and still come in public: it's all so real and true! The sound has improved a lot since they recorded their first song, which is very good: they confirm what I was expecting and that is always great (as even the biggest stars can have an epic fail).
It's nice to start with a musical intro that reminds directly of old Dracula movies and have 'Dreams' aka 'close your eyes and sleep' as second song: who would dare to go to sleep after this song?
'Dreammaster' is already one of these songs one can call typical The Nightchild: a cold Dracula voice with this typical Ukrainian twist and than Siouxsie and the Banshees as second voice (I love it: give us more songs like this, plz plz plz!). Great guitars and harmonica! Aha 'Dead Bride', I can see this song being performed on stage and I hope they can reproduce the same spooky sound and nice bass.
This one can count as a title for a song 'The Mischievous cat from Mars'. Could it be pointing out to mister David Bowie with 'The rise and fall of Ziggy Stardust and the spiders from Mars'? Seems very logically been followed by 'Theatre death'.'
The child of madness' gets full speed drive and sounds as if the four horse are coming to town to call out the end of the world: a raving and very powerful guitar going ahead of them. As I don't want to get all the story out I just leave the rest and tell you that there is also a song in German (sounds really great) and there is even a Russian version of 'The Mischievous cat from Mars'.
Can somebody plan a European tour for them? I want to see them on stage, somewhere close to my place?
https://www.facebook.com/pages/The-Nightchild/111454725586441
Filip VAN MUYLEM
11/12/2012
---