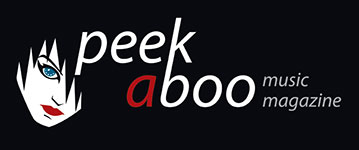 like this concert review
---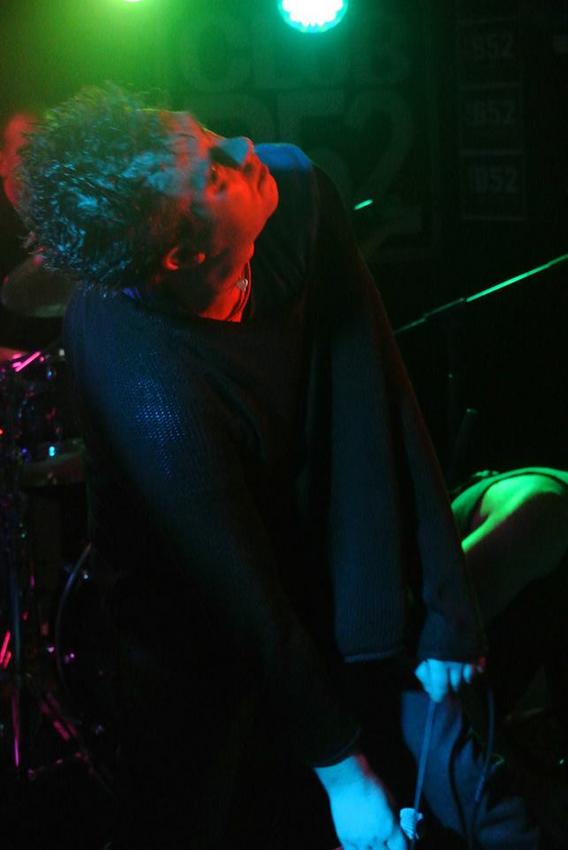 THE OBSCURE
Ghent, Charlatan 14/11/2015
Concert
15/11/2015, Didier BECU
---
Saturday 14th November. It is not a day like any other. The Western world still trembles as the day before music fans literally were hit in their hearts. It couldn't be more sad than this, but despite panicky statements, a lot of concert organizers and musicians declared that music is a way of life, and no one can take this away from you!
A day after the sad terror, both Simple Minds and The Cure were on stage in Belgium. Or no, we mean the obsCURE: a band consisting of drummer Richard Scheeper, the two guitarists Roel Vekeman and Wim Kempenaers, bassist Benj, keyboard player Steph Van Uytvanck and singer Dirk Vreys. Indeed, expectations were high, as a friend from the music industry told me that if you close your eyes, you hear The Cure. And yes, the band can shout it out that in ashort time it has become the tribute band to follow. They already played plenty of gigs in Belgium and the Netherlands, and the words of praise were justified in a packed Charlatan (venue in Ghent-ed.)
You can say lots of scornfully things about a tribute band, but think how difficult it must be to do what top musicians like The Cure do! Meanwhile, perhaps the real band got its peak, but never forget that the group from Crawley invented cold wave, played post-punk, composed cuddly pop with toy instruments or wrote epic progrock-like pieces. In short, you have to be a perfect musician to handle all these various styles, and The obsCURE can!
The band plays on safe and just performs the well-known songs, but the way songs like A Strange Day, A Hundred Years, A Night Like This or Primary are played, is just phenomenal. It adorns the obsCURE that they play the songs in their time spirit, so you won't hear decrepit own versions or modern adaptations, but they're like a time machine that takes you to the years in which Robert Smith meant something. The crowd was enthusiastic, sometimes it was immensely beautiful (Charlotte Sometimes), occasionally experimental (Close To Me), and then again magisterial (Pictures Of You).
As they're Cure enthusiasts they won't like these words, but it's a damn shame that these days the real Cure doesn't sound as good as these superior clones! The hype is true: this is the best tribute band Cure fans can dream of!
Didier BECU
15/11/2015
---
Zaterdag 14 november. Het is geen dag zoals een andere. De wereld beeft nog eventjes na, de dag ervoor werden muziekfans letterlijk in het hart getroffen. Op de sociale media schonk iedereen uit solidariteit zijn profielfoto de Franse driekleur, maar (en dat is misschien wel het belangrijkste) concertorganisatoren en muzikanten hadden ondertussen luidkeels de middelvinger opgestoken: muziek is een levenswijze, en niemand die dat kan afpakken!
Een dag na de terreur stonden zowel Simple Minds en als The Cure op het podium. Of neen, The obsCURE! De verwachtingen waren torenhoog, want een vriendin uit in de muziekindustrie wist me te vertellen dat, indien je je ogen sluit, The Cure hoort. Dirk Vreys en zijn gevolg kunnen inderdaad met trots vertellen dat zij op korte tijd de te volgen tributeband zijn. Er zijn volop optredens in België en Nederland, en de lovende woorden werden volop waar gemaakt in een bomvolle Charlatan.
Je kan wel smalend doen over een tributeband, maar sta er ook eens bij stil hoe moeilijk het is om het perfect te doen! The Cure is misschien al jaren lang over zijn hoogtepunt heen, maar de groep uit Crawley blijft wel nog altijd de uitvinder van de coldwave, ze hebben postpunk gespeeld, pop met speelgoedinstrumenten of epische stukken die schatplichtig zijn aan de progrock. Kortom, je moet heel wat in je mars hebben om al deze diverse stijlen aan te kunnen en dat kan The obsCURE.
De band speelt wel op veilig en brengt alleen maar overbekende nummers, maar de manier waarop ze nummers als A Strange Day, A Hundred Years, A Night Like This of Primary brengen is fenomenaal. Het siert The obsCURE dat ze de nummers in hun tijdsgeest brengen, dus geen aftandse eigen versies, maar een teletijdmachine die je naar de diverse jaren voert waarin Robert Smith iets had te betekenen. Het publiek reageerde laaiend enthousiast op de vele hits, soms ontroerend mooi (Charlotte Sometimes), soms experimenteel speels (Close To Me) en dan weer magistraal.
Als Curefanaten zullen ze het niet graag horen, maar verdomd jammer dat de echte Cure niet zo goed klinkt als deze superieure klonen! De hype is waar: dit is de allerbeste tributeband van The Cure die je maar dromen kan!
Didier BECU
15/11/2015
---