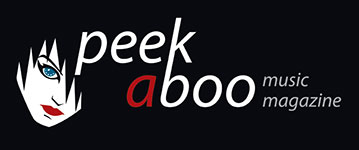 like this cd review
---
THE OUTSIDERS
Calling On Youth
Music
•
CD
New wave
•
Punk
[90/100]

Cherry Red Records
29/03/2012, Didier BECU
---
Everybody has their own Lennon and McCartney and in my humble case I think Adrian Borland is the one for me. Adrian simply had it all, both words and music and it's no wonder that he has been hailed with his post-punkband (or whatever it is): The Sound.
It always has been the man's dream to find some recognition with his solo-albums but sadly enough they seem to be like pearls for swines. A long time before The Sound released their Jeopardy-debut, Adrian shook the world with his punkoutfit The Outsiders. Especially hence the word "shock" as technically speaking The Outsiders released the 4th album in punkhistory and with a DIY-attitude they were more punk than Green Day or all those other MTV-punks will ever be.
So far you could find the albums by The Outsiders (Calling On Youth is the first one) on some blogs and in recordshop who asked a fortune for it, but Cherry Red Records was so kind to give them a proper release.
Still not convinced? Can't see why you should care about another lost punkalbum in 2012?
Well, this one's different. We don't include You Tube-movies for the sake of it, but just click below and listen for yourself. Have you ever heard such a heartbreaking punktune like "Weird"? We're sure you haven't, and apart from some Stooges-inspired punkanthems, all songs are like this one as this is the message from a youngster who knew at a very young age that he never would be like the others.
A song like "Walking Through A Storm" tells you in a nutshell what life is all about, a struggle indeed, at least if you dare to think different. Some songs sound as if Adrian's fronting The Doors or even Television and it's a delight and proof that music mattered back then.
So yes, this is 30 minutes of essential pop/rockhistory and if there is one punkband that had soul then it's them.
Due to a decision he made, we can't see him coming up some stage with his black leather jacket and performing a song by his beloved Iggy, but if angels read in heaven then we just have words for you: thank you.
And now click on that You Tube-song as it's...weird.
Didier BECU
29/03/2012
---