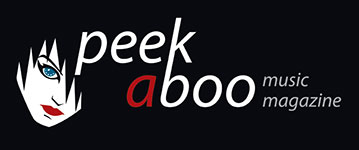 like this vinyl review
---
THE PRESENT MOMENT
Loyal To A Fault
Music
•
Vinyl
Cold Wave
•
New wave
•
Synth Pop / Electro Pop
[76/100]

Mannequin Mailorder
23/08/2011, Didier BECU
---
It really took some time before this record got a grip on me but, as The Present Moon made the kind of disc from which you know that you might miss something if you haven't digged it, I gave it several chances.
Not in the least because the press talk said Asylum Party was an influence.
In all honesty did I return from some bare trip? Surely it's an record that has been touched by the flares of 80's coldwave and if you know that this band is fronted by both Scott Milton and Philipp Munch of The Rorschach Garden, you know that this is not that much of a surprise.
You really have to turn the record over and over as this could indeed have been made in 1983 as The Present Moment made such an album that could only have been released in that golden decade.
Indeed one of those records you could find back then in large numbers, not even mentioning the fact that you knew that you belonged to the handful people that actually bought it.
I couldn't stop thinking that I heard Blancmange in here and I'm quite convinced that some people actually might kill me for thinking The Present Moment are making synthpop.
But so what?
Did anyone said that synthpop is an equivalent for "sounding like Depeche Mode when you can't"? We think not.
Synthpop is pop made with synths, simple as that and The Present Moment are a more than an excellent example, showing that today there is talent in this genre.
So yes, a recommended one!
Didier BECU
23/08/2011
---