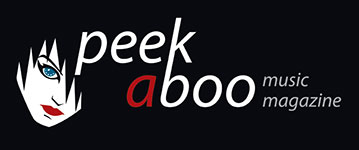 like this cd review
---
THE RORSCHACH GARDEN
The Rorschach Dossier
Music
•
CD
Electronics
•
Experimental
•
Minimal
•
Synth Pop / Electro Pop
•
Synth Wave
[70/100]

Mecanica
22/10/2015, Luki PUKI
---
The Rorschach Dossier is a complete discography of music released by Roschach Garden in the early 2000s. Philipp Münch has been releasing material as Roschach Garden since 1991 and has played in 12 bands, so knows a thing or two about music.
You can probably tell from the amout of styles this release touches that it is quite experimental. For the most part the tracks I liked were the more quirky minimal synth pop numbers. Philip has a gentle voice which works well with the mellow drum machine beats, samples and happy synth lines. I particularly liked Far Away from Paradise which seemed to me to be a song about soldiering that sounds like a darker more experimental Gary Newman and Target which are fun intelligent dance numbers.
With 21 tracks it's quite a large CD to listen to in one go. Literally all the CD's, records and other bits Rorschach Garden released over 3 years have been plonked chronologically together. As a result there are songs that sound quite similar and I would suggest might have been edited off an album to give a better flow. This will suit the fan wishing to complete their Rorschach Garden collection. However it is more challenging as a new listener and I did find myself skipping regularly to get to my favorite tracks. That said I have now got a few Roschach Garden tracks I really like so Rorschach Dossier is definitely worth a look for fans new or old.
Luki PUKI
22/10/2015
---