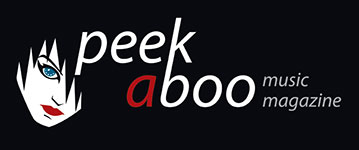 like this cd review
---
THE SAINT PAUL
Days Without Rain
Music
•
CD
EBM
•
Electro
•
Electro Pop
•
Future Pop
[75/100]

Infacted Recordings
02/02/2016, Ron SCHOONWATER
---
For inexplicable reasons, it takes some effort and time to discover why The Saint Paul is actually better than you think it is. The singing isn't bad, but it takes some time before you appreciate it. The music needs time too, but that actually has more to do with the variety and the fact that The Saint Paul, even though it sounds accessible, dares to experiment.
Opener Grey is a good example. It is built up slowly, with a nice change of pace in the second half. It's a wonderfully detailed track. Reality Distortion Field contains the same contrarian rhythm that made :Wumpscut: famous. The Saint Paul offers its music in an electro pop way. It is not extreme and violent as Rudy Ratzinger's project. White Unicorn is fine, accessible electro pop with a nice drive. The same can be said of T1 and Unemphatic V2. But He Will is again a proof of the recalcitrant attitude of the band. After an impressive, quirky start, the song has some great EBM rhythms.
Unfortunately, the CD has some downsides. Not Tonight and Neon Night are just mediocre EBM-oriented tracks, just like What Do You Want. The ballad Dead End, that includes singing children, sounds nice, but it has been done before. Days Without Rain is above average. However, the courage to sound different, is appreciated.
Ron SCHOONWATER
02/02/2016
---
Om onverklaarbare redenen kost het enige moeite en tijd om te ontdekken waarom The Saint Paul eigenlijk beter is dan je op basis van de eerste beluistering zou besluiten. De zang, zonder dat die overigens slecht is, vraagt enige gewenning. Ook de muziek is even wennen, maar dat heeft eigenlijk meer te maken met de variatie en het feit dat The Saint Paul ondanks een toegankelijk geluid, toch durft experimenteren.

Opener Grey is daar een goed voorbeeld van: langzaam opgebouwd met in de tweede helft een mooie tempowisseling. Het is een heerlijk uitgewerkte track. Het daaropvolgende Reality Distortion Field heeft het tegendraadse ritme dat :Wumpscut: bekend maakte. The Saint Paul brengt het wel op de electropopmanier: veel minder extreem of heftig. White Unicorn is prima en toegankelijke elektropop met een lekkere drive. Datzelfde geldt voor T1 en Unemphatic V2. But He Will geeft het tegendraadse van de band weer. Na een imposant, eigenzinnig begin, komt dde track pas later op gang met een EBM-ritme.

Helaas zijn er ook minpuntjes. Zo zijn Not Tonight en Neon Night niet meer dan EBM-georiënteerde middelmaat en kabbelt What Do You Want een beetje doelloos voort. Ook de ballad met kinderzang, Dead End, klinkt leuk, maar het is al zo vaak gedaan. Days Without Rain stijgt, als geheel echter boven de middelmaat uit. De durf om regelmatig anders te klinken zonder het veilige pad van electropop te verlaten wordt gewaardeerd.
Ron SCHOONWATER
02/02/2016
---