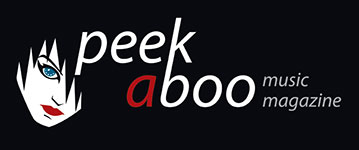 like this cd review
---
THE SEXORCIST
Klangkörper
Music
•
CD
EBM
[85/100]

Out Of Line
25/11/2015, Jurgen BRAECKEVELT
---
Out Of Line presents the first fruits of the new project of Chris L. (front man and vocal aggressor of Agonoize): The Sexorcist. He works together with his partner in crime Gunnar Kreuz (Kreuzheim, old school EBM). In contrast to the typical aggrotech style of Agonoize, this is a real EBM disc. If it was the intention to show you how EBM has to sound today, an that is what The Sexorcist does. It's hard and uncompromising, made with the most innovative electric machinery that's currently available.
The name of the album couldn't be better chosen (Klangkörper = Sounds Of The Body). The album offers a mix of minimalist sounds, bass drums and hard electro. It's danceable and the voice of Chris L. is pure sex: sultry and romantic, but sometimes quite cold and hard. One moment he tenderly whispers something in your ear, and a nanosecond later he gets furious.
With titles like Concept Of Hate, Hate Anthem or Arschlochsong, you can suspect that you won't hear bittersweet lyrics. The lyrics are dirty, and regularly a middle finger arises.
Lebenslauf, Tokyo and Concept Of Hate kick off the album. The songs offer a mixture of old school EBM and some more contemporary electro sounds.
Klangkörper is pure eroticism, sex on monotone music, somewhat less harsh, a bit more synthpop and minimal.
Unter Deine Haut, Deine Augen and Erotik are easier songs, while Hate Anthemn, Wahrer Glaube, Visiobibliophobia and Sexorcist are again hard, honest and pure EBM.
Alles Oder Nichts is a musical interlude with a space intro and minimal influences.
The limited CD edition is a double disc with five bonus tracks.Where Darkness Falls is the best one. This track has it all: a voice that goes from sultry to aggressive, from melodic to unpretentious dark beats with a lot of distortion. And if we are silent after 18 songs, then Unite will keep us going with a deep monotone drum beat and catchy lyrics: I hate to hate, I hate to hate, do not give up, do not give in, I hate to hate, we are what we are, united, divided, one world, one sun.
This is EBM: Erotik Body Music. Varied, contemporary and delicious EBM. With this album many fans will move their Klangkörper in all directions.
In the Dutch part you can see the complete track list.
Jurgen BRAECKEVELT
25/11/2015
---
Via Out Of Line krijgen we de eersteling van het nieuwe project van Chris L. (frontman en vocale agressor van Agonoize) te horen: The Sexorcist. Hij slaat de handen in elkaar met partner in crime Gunnar Kreuz (Kreuzheim, old school EBM). In tegenstelling tot de aggrotech-stijl van Agonoize, is dit een echte EBM-schijf geworden. Als het de bedoeling was om te laten horen hoe EBM vandaag zou moeten klinken, dan is dat heel goed gelukt: hard en compromisloos, ondersteund door de meest innovatieve electromachinerie die momenteel beschikbaar is.
De naam van het album laat al één en ander vermoeden en de vlag dekt inderdaad de lading. Het album biedt een mix van minimalistische klanken, aangevuld met basdrums en electrodreunen. Het is dansbaar en de stem van Chris L. is pure seks: zwoel, romantisch en dan weer vrij kil en hard. Eén moment fluistert hij teder in je oor en een nanoseconde later haalt hij woest uit.
Met titels als Concept Of Hate, Hate Anthem of Arschlochsong, kan je reeds vermoeden dat het al bij al niet lieflijk en afgelijnd is. Wat vuilbekkerij en een heel regelmatig opgestoken middenvinger zijn dan ook alom aanwezig.
Lebenslauf, Tokio en Concept Of Hate trappen het album af. En meteen bij het horen van de tracs, zie ik een massa mensen hoekig dansen. De tracks zijn een combinatie van oldschool EBM en wat meer hedendaagse electro-geluiden.
Klangkörper is pure erotiek, seks op monotone muziek, iets minder hard, iets meer synthpop en minimal qua verpakking.
Unter Deine Haut , Deine Augen en Erotik zijn wat toegankelijker, terwijl Hate Anthemn , Wahrer Glaube, Visiobibliophobia en Sexorcist ons snoeiharde, eerlijke en pure EBM bezorgen.
Alles Oder Nichts is een muzikaal intermezzo met een space-intro en minimalinvloeden.
De gelimiteerde cd-uitgave is een dubbelaar, met 5 nummers extra. Where Darkness Falls springt er wel uit. Qua opbouw een track die alles heeft: een stemgeluid van zwoel naar agressief, van melodie naar pretentieloze darkbeats, met een hoop distortie. En als we na 18 songs denken dat het album stilvalt, houdt Unite ons gaande met een heel diepe monotone drumbeat en meezingteksten: I hate to hate, I hate to hate, don't give up, don't give in, I hate to hate, we are what we are, united, divided, one world, one sun.
Dit is EBM: Erotik Body Music. Gevarieerd, van iets meer ingetogen naar snoeihard, hedendaags en soms lekker vettige EBM. Het duo zal met deze cd honderden fans op talloze dansvloeren hun KlangKörper in alle richtingen laten bewegen.
CD1
1. Lebenslauf
2. Tokio
3. Concept Of Hate
4. Klangkörper
5. Unter Deiner Haut
6. Hate Anthem
7. Erotik (F.Alco.Hol Version)
8. Deine Augen
9. Alles oder Nichts (Instr.)
10. Wahrer Glaube
11. Koma
12. Arschlochsong
13. Visiobibliophobia
14. Sexorcist
CD2
1. Smackdown
2. Where Darkness Falls
3. Phönix
4. Life Is A Bitch
5. Unite
Jurgen BRAECKEVELT
25/11/2015
---