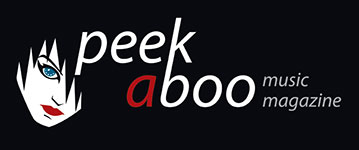 like this cd (ep) review
---
THE SEXORCIST
This Is Erotic Body Music
Music
•
CD (EP)
EBM
[90/100]

Out Of Line
09/12/2016, Britta Tabrit
---
The Sexorcist is back! The project of Agonoize-frontman Chris L. and Gunnar Kreuz comes up with This Is Erotic Body Music, a 5-track EP with some of the finest EBM/synth pop melodies of modern times. The duo convinces us of the fact that The Sexorcist is capable of much more than dark fun music.
Re(-e)volution is one of the more serious tracks with stomping beats and socio-critical lyrics.
Vegan puts a smile on my face. As a vegetarian for 20 years (and mainly also veganist) it reminds me of several discussions on this topic. I agree on the fact that people who live a vegan life are not the better human beings! And I don't try to convert people either. I guess it's easier to live and let live and to look at things with a twinkle in one's eye.
Brandenburg is an ode to their home, and an ironic one for sure.People travel the world and show their stuff everywhere, but the rural life is just as worth living. Never forget your roots. Even if they are boring as hell!
Minimalkomplex is my favorite here. Minimal EBM-rhythm and quite some tongue-in-cheek vocals. Danceable and amusing at the same time. The last song Inferno is a bit more stern and demure, but a potential club hit for sure!
This Is Erotic Body Music is a small treasure for the electro scene. 5 brilliant tracks, varying in style and with core statements. A must-hear, not only for Agonoize fans!
Britta Tabrit
09/12/2016
---
The Sexorcist is terug! Het project van Agonoize-frontman Chris L. en Gunnar Kreuz heeft net This Is Erotic Body Music uitgebracht: een ep met daarop 5 tracks die uit de mooiste EBM/synthpopmelodieën bestaan die je vandaag maar bedenken kan. Meer zelfs, op deze release overtuigt het duo dat het tot meer in staat is dan donkere pretsongs, een genre waar ze nu vooral bekend om zijn.
Re(-e)volution is een van de meer serieuze tracks, stampende beats met maatschappijkritische teksten.
Vegan tovert een glimlach op mijn gezicht. Ik ben al 20 jaar een vegetariër (bijna veganistisch) en de tekst doet me denken aan een aantal discussies over dit onderwerp. Ik ben het eens over het feit dat mensen die een veganistische levensstijl hebben, geen betere mensen zijn! En ik probeer ook niet om mensen te veranderen. Ik denk dat het makkelijker is om te leven en te laten leven, naar de dingen kijken met een twinkeling in je ogen.
Brandenburg is een ode aan hun heimat, hoewel het allemaal zeer ironisch klinkt. Mensen reizen de wereld rond en pronken graag met hun spullen, maar het landelijke leven is even zeer de moeite waard. Vergeet nooit je roots, zelfs als die saai zijn!
Minimalkomplex is mijn favoriet: minimale EBM-ritmes, leuke teksten en dansbaar.
De laatste song Inferno is meer ingetogen, maar tevens een potentiële clubhit!
This Is Erotic Body Music is een kleine schat voor de elektroscène. 5 briljante tracks, variërend in stijl en met statements. Een must en niet alleen voor Agonoize-fans!
Britta Tabrit
09/12/2016
---