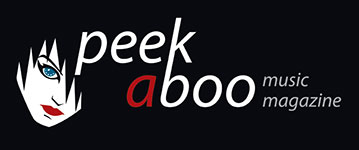 like this cd review
---
THE SHOES
Chemicals
Music
•
CD
Electronics
•
Indie
•
Psychedelic
•
Shoegaze
[81/100]

PIAS
28/10/2015, Didier BECU
---
Since their school days Guillaume Brière and Benjamin Lebeau always made music together. Music was their passion and after having played in many bands, they did some producer and remix work for celebrities like Lana Del Rey and Shakira for a while. However, the two guys from Reims want to play music, and so The Shoes were born. Their debut from 2009, Scandal, immediately became a stunner, and in the clip of Time to Dance (from their second album Crack My Bones) they featured Jake Gyllenhaal. It took another four years before the two French dance gods could come up with a third one, but today Chemicals is finally in the stores.

The intent of Guillaume Brière and Benjamin Lebeau is making a hybrid of many styles (cold wave, new wave, UK trance) and to sound like (at least in their own words) as a mixture of Frankie Goes To Hollywood and Aphex Twin. How strange this combination may sound, you tend to believe them after hearing the ten tracks on Chemicals, as the music of The Shoes is in any case something unique!

On the opening track Submarine, we immediately hear the guest vocals of Blaine Harrison of Mystery Jets. The music is weird contemporary psychedelica that sounds like LCD Soundsystem because of the distorted voice. Made For You is something different though, emotional pop with a melody that has Arcade Fire qualities. No, it's not a dance song, although you can dance to it (if you want to), but this is just wonderful indie pop. Or maybe not, because Drifted now blasts out of the speakers with its fat beats. Lost In London sounds like Propaganda (yes, you read that right!) and that probably are those new wave influences of which Guillaume and Benjamin were talking! Vortex Of Love again features Blaine Harrison, it is an anthem like you only can expect of Editors, while Us & I is almost pure techno. Whistle is IDM, and 15 Instead & Brown is well…rap.

Yes, Chemicals is a very abstract record (just like the cover), but it is so varied and adventurous, that you continue to look for new things. And even if it is pure recycling, you find plenty of it on this release!
Didier BECU
28/10/2015
---
Guillaume Brière en Benjamin Lebeau zijn al sinds de schoolbanken dikke maatjes. Muziek was hun grote passie en na in talrijke bandjes te hebben gespeeld, deden ze een tijdje produceer- en remixwerk voor beroemdheden zoals Lana Del Rey en Shakira. De twee kerels uit Reims hadden echter zin om opnieuw instrumenten te bespelen en zo werd The Shoes geboren. Hun debuut uit 2009, Scandal was meteen een knaller van formaat, en voor de clip van Time to Dance (uit hun tweede plaat Crack My Bones) konden ze zelfs Jake Gyllenhaal strikken. Het duurde uiteindelijk toch nog vier jaar vooraleer de twee Franse dansgoden met een derde plaat voor de dag kwamen, maar vandaag ligt Chemicals eindelijk in de winkels.
De bedoeling van Guillaume Brière en Benjamin Lebeau is om allerlei stijlen (cold wave, new wave, UK trance) door elkaar te mengen en om zo (naar eigen zeggen toch) te klinken als een mengsel van Frankie Goes To Hollywood en Aphex Twin. Hoe vreemd zo'n combinatie ook klinkt, zou een mens het nog gaan geloven eens je de tien nummers van Chemicals hebt doorworsteld, want apart is de muziek van The Shoes in ieder geval!
In de openingstrack Submarine worden we meteen getrakteerd op de gastvocalen van Blaine Harrison van Mystery Jets. Vreemde eigentijdse psychedelica die door de stemvervormingen klinkt zoals LCD Soundsystem. Made For You is uit heel ander hout gesneden, emotionele pop met een melodietje dat Arcade Fire-kwaliteiten bezit. Neen, een dansnummer kan je dit noemen, ofschoon je er heerlijk kan op dansen, maar dit is gewoon heerlijke indiepop. Of toch niet, want daar knalt Drifted uit de speakers met zijn vette beats. Lost In Londen klinkt dan weer als Propaganda (jawel, je leest het goed!) en dat zijn wellicht die new wave-invloeden waarover Guillaume en Benjamin het hadden! Vortex Of Love, met alweer die Blaine Harrison, is een meebruller zoals je ze alleen maar van Editors kan verwachten, terwijl Us & I bijna pure techno is. Whistle is dan weer IDM, terwijl 15 Instead & Brown de raptoer opgaat.
Jawel, The Shoes heeft met Chemicals een zeer abstracte plaat (net zoals de hoes) afgeleverd, maar ze is zo gevarieerd en avontuurlijk dat je steeds maar blijft zoeken naar nieuwe dingen. En ook al is het pure recyclage, vind je ze in overvloed op deze release!
Didier BECU
28/10/2015
---