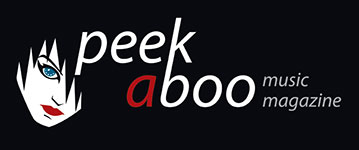 like this cd review
---
THE SHOES
Crack My Bones
Music
•
CD
Indie
[75/100]

NEWS
16/08/2011, Melissa BAUWENS
---
While France isn't exactly known for its Indie scene (I shamefully have to admit that right this minute only Phoenix springs to mind), French duo, Guillaume Briere and Benjamin Lebeau, or The Shoes, if you will, are on a mission to put it right there on the map again.
The first 3 tracks of their debut album 'Crack My Bones' are Indie in its most original form. A mixture of styles, a
party of instruments and strong vocals that holds the melee together and by the 5th track 'Time To Dance' everyone is officially invited to the dancefloor. And I strongly urge you to accept the invitation, because every song after that brings another surprise.
Although, in all honesty, that surprise sometimes turns out to be a bit too hard to swallow. 'Bored' sounds so very different, with a completely different feeling to it and seems to be a bit of a 'misfit' on the album.
The Shoes' wide musical background jumps out immediately.
Between producing tracks for Shakira, to working with high-profile producer Lexxx (who worked with bands as Arcade Fire as well as Madonna), there can be no doubt this album was destined to become something really special. There are so many bands I recognize through the music and a dozen references spring to mind, but still the entire album manages to portray a canvas that hasn't quite been seen before.
So in short, if you like highly danceable indie music, this is defo a must-have album!
Melissa BAUWENS
16/08/2011
---
Ook al is Frankrijk niet echt bekend voor zijn indie muziek (ik moet met het schaamrood op de kaken toegeven dat Phoenix momenteel de enige naam is die spontaan bij me opkomt), is het Franse duo Guillaume Briere en Benjamin Lebeau, oftewel The Shoes, op een missie om hier verandering in te brengen.
De eerste 3 nummers van hun debuutalbum 'Crack My Bones' zijn indie in zijn zuiverste vorm. Een mengelmoes van verschillende invloeden, instrumenten en een indrukwekkende stem die het geheel bij elkaar houdt. En bij het vijfde nummer 'Time To Dance' is iedereen dan ook officieel uitgenodigd op de dansvloer. En ik kan u enkel aanraden om deze uitnodiging te aanvaarden, want elk nummer dat volgt is een verrassing.

Al moet ik eerlijkheidshalve toegeven dat die verrassingen niet altijd even aangenaam zijn. 'Bored' bijvoorbeeld komt een beetje uit de lucht vallen en voelt aan als een buitenbeentje op het album.
Het is meteen duidelijk dat de heren van The Shoes een heel brede muzikale achtergrond hebben. Tussen het producen van nummers voor Shakira en het samenwerken met producer Lexxx (die ondermeer al samenwerkte met zowel Arcade Fire als Madonna) door, kon het niet anders dan dat dit album iets bijzonders zou worden.
Je herkent onmiddellijk een dozijn verschillende bands in de muziek, maar toch slagen ze erin om met 'Crack My Bones' hun eigen verhaal te schrijven.
Kortom, als je een fan bent van indie muziek met een hoog dansbaarheidsgehalte, dan mag dit album zeker niet in je collectie ontbreken.
Melissa BAUWENS
16/08/2011
---