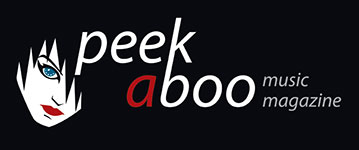 like this concert review
---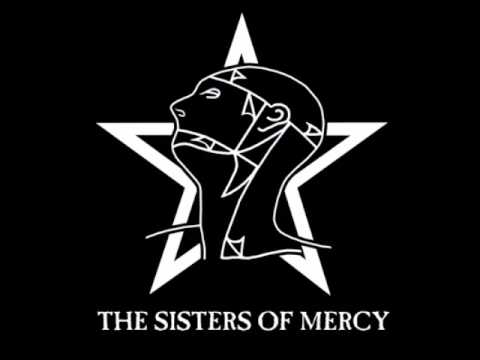 THE SISTERS OF MERCY
Brussels, AB (20/03/16)
Concert
09/12/2016, Didier BECU
---
Fans are strange creatures, especially those of The Sisters Of Mercy. There's little left of the band that formed in 1977, and yet every performance is sold out without any problem. For many music fans it remains a mystery. No one has an appropriate answer. A lot of fans (myself included) admit that Andrew Eldritch's band is most of the times nothing but crap, and the word "atrocious" is used more than once by loyal fans.

Where does that sadomasochism come from? I mean, for every fan it's horrible to see how his favorite band has developed into amateurism. It can't be charisma, unless you think a zombie with a fluorescent jacket is a feast for the eye. It can't be respect either. Yesterday we saw how Eldritch bowed in a polite way to greet the sold out venue, nevertheless he always looked down on the goth generation that made him famous and rich (the average music lover simply laughs with The Sisters Of Mercy). And of course, you don't have to count on new songs either! It's already been 23 years since Eldritch made ​​an attempt to record something.

It would be fatal for any band, but the fans of The Sisters Of Mercy accept it. At the end I met a fan who was reluctant to go home halfway the gig, but afterwards he told me that he would be there the next day as well (they play two days at the AB).

No, I do not laugh with this guy. I am also a fan who is always trying to see them and grants them another chance every time again. Ultimately, it is nothing more than just silly hope, and also fear that you might miss the concert of your life. It rarely happens, but when Eldritch has the right stuff in his body, then The Sisters Of Mercy is good. Yesterday they were bad, not to say that they sucked completely.

Before the gothfather (oops , sorry) came on stage, we first had to watch 20 minutes of LSD On CIA. God knows how this trio from Copenhagen has become the support of The Sisters Of Mercy, but the uninspired punk rock (a bad Green Day with equally bad Stooges guitars) couldn't convince no one. Luckily the warbling that was characterized by a terrible noise sound, was limited to 20 minutes. No, it is a band that we never want to see again and who knows since Sunday night that also counts for... The Sisters of Mercy.

Visually, little has changed: strobe light and occasionally a fluorescent dash of someone who used to be the great Andrew Eldritch once between the smoke. The man could never sing, but his angry voice made Andrew Eldritch an icon of the 80s (and the 90s). In 2016 you can't say this any longer. Fortunately, every fan knows the lyrics by heart, because there is no one who understands what Eldritch sings. It's a shame to tell, but at each gig, the voice is getting worse and today it is just the sound of a toddler who cries because someone took his toys away. Musically, the magic has gone too, but we have known that for a while: the goth splendor of the past had to make place for superficial rock (and with the nicest parts on tape).

A too harsh opinion, you say, because you regularly saw how the AB exploded? That's right, Eldritch might be arrogant, but he understands that the public wants entertainment. He wants to be sure that his fans come back the next time! In a fast tempo (55 minutes and six encores ) all the big hits were performed: Alice, This Corrosion, First And Last And Always or Rock And A Hard Place. People were dancing indeed, but they would do the same if there would be a coffin on stage and Temple Of Love popped out of the speakers. Yesterday, the band was just an uninspired jukebox with a few highlights. Once Eldritch made the darkest music ever, today Ravey Davey almost invites you for a polonaise with the same songs.
The few highlights were We Are The Same Susanne , Crash and Burn, Jihad and for a while 1959. For the rest, we look forward to see what The Mission does later this year. But no, we expect nothing more from those sisters!
Didier BECU
09/12/2016
---
Fans, het blijven vreemde zielen, zeker die van The Sisters Of Mercy. Van de band die in 1977 werd opgericht, blijft er na 39 jaar maar bitter weinig meer over, en toch raakt ieder optreden zonder veel moeite uitverkocht. Voor vele muziekfans blijft dit dan ook een raadsel waarop niemand een passend antwoord heeft. Heel wat fans (waartoe ik mezelf reken) geven zonder schaamrood toe dat de band van Andrew Eldritch er meestal op het podium niks meer van bakt, en het woord "afgrijselijk" wordt meer dan eens gebezigd.

Vanwaar dat sadomasochisme om iedere keer als trouwe soldaat vast te stellen dat de lievelingsgroep van weleer eigenlijk niet meer dan een hoopje ellende is geworden? Charisma kan het niet zijn, tenzij je een levend lijk met een fluojasje een lust voor het oog vindt. Ook op respect moet je niet al te veel rekenen. Gisteren boog Eldritch wel beleefd voor de (alweer uitverkochte) AB, maar desalniettemin keek hij altijd neer op de gothgeneratie die hem groot en rijk maakte (de modale muziekliefhebber lacht The Sisters Of Mercy immers genadeloos weg). En voor de nieuwe songs moet je het ook al niet doen! Het is ondertussen al 23 jaar geleden dat Eldritch een poging ondernam om iets op plaat te zetten.
Het zou voor iedere band fataal zijn, maar de fans van The Sisters Of Mercy pikken het. Bij het buitengaan ontmoette ik een fan die eraan twijfelde om in het midden van het optreden naar huis te gaan, maar na afloop zei hij mij dat hij er de volgende dag (ze spelen twee dagen na elkaar in de AB), weer zou staan.

Neen, ik lach niet met die jongen. IK ben zelf ook zo'n fan die er altijd probeert bij te zijn en ze iedere keer die kans gunt. Uiteindelijk is het niet meer dan onnozele hoop, en tevens angst, dat je het optreden van je leven zou kunnen missen. Het gebeurt zelden, maar als Eldritch de juiste middelen in zijn lijf heeft, dan zijn The Sisters Of Mercy goed. Gisteren waren ze slecht, om niet te zeggen barslecht.

Vooraleer we de gothpeetvader (oeps, sorry) op het podium zagen, mochten we ons eerst 20 minuten vergapen aan LSD On CIA. God weet hoe dit trio uit Kopenhagen het tot support van The Sisters Of Mercy heeft kunnen schoppen, maar de inspiratieloze punkrock (een slechte Green Day met al even slechte Stooges-gitaren) kon bijna niemand bekoren. Gelukkig bleef het gekweel dat geplaagd werd door een afschuwelijk geluid, beperkt tot 20 minuten. Neen, het is een band die we nooit meer willen terugzien en wie weet geldt dat sinds zondagavond ook voor…The Sisters of Mercy.
Op visueel vlak is er weinig veranderd: stroboscooplicht en af en toe zie je tussen de massa's rook ook een fluostreepje van iemand die ooit de grote Andrew Eldritch was. Hij kon nooit zingen, maar zijn nijdige stem maakte Andrew Eldritch tot een icoon van de jaren 80 (en 90). In 2016 kan je dat niet meer zeggen. Gelukkig kent iedere fan de tekst uit zijn hoofd, want er is geen mens die begrijpt waarover Eldritch het heeft. Het is jammer om te moeten vaststellen, maar bij ieder optreden gaat de stem hopeloos achteruit en is het niet meer dan het geluid van een kleuter die mekkert omdat men hem zijn speelgoed heeft afgepakt. Ook muzikaal slaat het nergens meer op, maar dat weten we al een tijdje: de gothpracht van vroeger heeft al lang plaats gemaakt voor oppervlakkige rock (en staan de mooiste delen gewoon op tape).

Een oordeel dat veel te streng is, zeg je, want je zag hoe geregeld de AB ontplofte? Dat is juist, Eldritch is misschien arrogant, maar hij begrijpt wel dat hij er moet voor zorgen dat het publiek brood en spelen krijgt. Kwestie dat ze de volgende keer terugkomen! In een vliegensvlug tempo (55 minuten en zes bisnummers) werden alle grote hits erdoor gejaagd: Alice, This Corrosion, First And Last And Always of A Rock And Hard Place. De mensen stonden uitzinnig te dansen, maar dat zouden ze ook doen als er een lijkkist op het podium stond en Temple Of Love uit de speakers zou knallen. De band was gisteren niet meer dan een ongeïnspireerde jukebox met weinig hoogtepunten. Ooit bracht Eldritch de zwartste muziek die je maar bedenken kan, vandaag nodigt Ravey Davey je net niet uit voor een polonaise.
De weinige hoogtepunten waren We Are The Same Susanne, Crash and Burn en Jihad en heel eventjes 1959. Voor de rest kijken we met spanning uit naar wat The Mission later dit jaar doet. Maar van die zusters verwachten we echt niks meer!
Didier BECU
09/12/2016
---