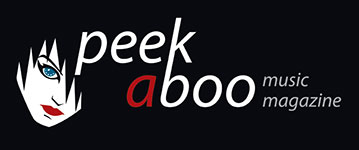 like this cd / vinyl / digital review

---
THE SISTERS OF MERCY
First And Last And Always
Music
•
CD / Vinyl / Digital
Gothic
•
Gothic Rock
[90/100]

19/11/2018, Kevin BURKE
---
The debut album 'First And Last And Always' almost bankrupt The Sisters Of Mercy, in-turn it brought their very creative force to its knees, however, it still stands as one of the finest examples of 80s-gothic-rock to see the light in a broken world.

'First And Last And Always' was recorded sporadically over three studios in mid-1984, by all accounts of the time, chief lyricist and vocalist Andrew Eldritch mirrored himself within the lines of each songs, almost meshing a part of himself into the album, reflecting both his drug addled state and the break-down of his latest relationship;

"Somehow the fact takes over
And the fiction coming through,
Somehow I do my crying
Breaking down for you".

Within a mind steeped in darkness however a genius would at times come to the surface to breathe, between the deep vocals and the haunting music can be heard the sound of a band struggling yet hungry to succeed and it is that transference of turmoil that makes this album the statement it still is today with a very clear message;
love does not last forever and everything ultimately decays.

From the opener "Black Planet", a sublime piano chord before the album reveals itself in full, a dark-Bowie style vocal pattern, words echo around a phased backing as the band solidly glide along.

As "Walk Away" swings in the new-wave sound comes fourth in full, Andrew Eldritch provides a tense atmosphere of claustrophobia, smothering under the weight of art, regardless of the band style he would still give the most pleasant sound a dark-menacing aspect.

The guitars of Gary Marx and Gary Hussey (The Mission) are executed stylishly throughout, the synth however does take over proceedings, bringing the cope of the album to another level especially on the wonderful "Rock And A Hard Place", indeed finding a weak moment on this album is almost impossible.

As the album closes, perhaps the strongest track on the set begins, "Some Kind Of Strange" is a beautifully constructed piece of music which transcends the label of Gothic, indeed on the ballad "Marian" we already crossed that threshold into a style unique to the Sisters Of Mercy.

The way of working may have been unusual at the time, the band;Marx, Hussey, and Adams rehearsed and recorded separately from Eldritch who would contribute the lyrics at the latter stage. This separation of words and music did lend a hand in an extra dimension of chaos to the flowing of the recordings ten tracks.

Within four-months of "First And Last And Always" hitting record stores in March-1985, the band had fallen apart, the inconsistency of Eldritch along with his erratic behavior lead to eventual split, the album though had made its mark and in 1987 a reformation of sorts with the release of "Floodland" to further cement the name Sisters Of Mercy.



Original 1985 Tracklist;
A1 Black Planet
A2 Walk Away
A3 No Time To Cry A4 A Rock And A Hard Place
A5 Marian (Version) B1 First And Last And Always
B2 Possession
B3 Nine While Nine B4 Logic
B5 Some Kind Of Stranger
Kevin BURKE
19/11/2018
---