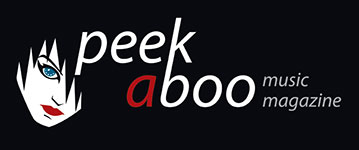 like this cd review
---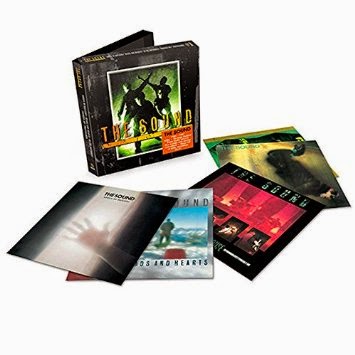 THE SOUND
1984 - 1987: 5CD Box-set:
Music
•
CD
Post Punk
[90/100]

Edsel Records
15/03/2015, Paul PLEDGER
---
After last year's superb multi-disc set of The Sound's earlier works, it seems a tall order to surpass it with a second volume. But Edsel have indeed scaled even greater heights on what is effectively volume 2, the final years. It is telling that Adrian Borland's charges have been assembled into a tidy clam-shell - had they been as universally worshipped as much as The Cure, The Psychedelic Furs or New Order, each album would have been lavishly presented as double-CD deluxe-editions, triple-album box-sets or, at the very least, Record Store Day collectables.
As it is, not through any fault of the band or as a criticism of this must-have release, The Sound's reach dictates that mid-price aggregation makes better financial sense - fans win out in the end. Much of this box has seen the light of day on CD before but copies of the original albums and the '90s reissues on Renascent have been fetching silly money, way beyond any curious onlooker's spending budget. Until now.
Here you get the Shock Of Daylight EP (thoughtful bass-heavy electro-pop gloom), Heads and Hearts (likeable new-wave/indie-funk hybrid with 23 Envelope sleeve), In The Hothouse (pin-sharp live double), Thunder Up (the final album issued on then-Euro dark-wave specialists Play It Again Sam) and the infamous Propaganda demo that got them an early deal on Korova back in the '70s - full circle.
Extras include some lost demo recordings of varying sound-quality - not that this matters when you have songs such as Counting The Days and Love Is Not A Ghost included in the mix - plus various b-sides and single edits. Which brings us to the unreleased Shimmer, glued to the end of the Heads and Hearts disc. While the preceding album has its own cache of classics - Total Recall is worth the entry alone - Shimmer is as consummate a Sound track as you can possibly get. How this stayed in the vaults for so long is anyone's guess and is the equal of, say, A Sense Of Purpose, Temperature Drop, Hand Of Love, Party Of My Mind.. well, you get the idea.
Worth a mention is In The Hothouse, included here. I would rank this as one of the genre's most rewarding live albums and demonstrates how tight Borland's charges were. As emotionally-charged as Manchester's The Chameleons (and we all know how good they were, right?), The Sound mined a similar seam - emotional, tortured, rousing and transcendental power-rock from the darker side, shrouded in mystery and peppered with demons. Heartland - I'll leave that with you.
Of the two full-length studio-albums, Thunder Up is something of a dark horse. Issued in 1987 to a largely nonchalant press and dwindling fan-base, the band's final album commands respect with repeated listening of the delicate Hand Of Love, the resplendent Iron Years and powerful Acceleration Group or Prove Me Wrong. As for Heads and Hearts? Great songs but, as surviving members of the band observe, they've never been at peace with how it sounds some thirty years later.
Much like the contents, the compilers of 1984-1987 have ensured their legacy remains a true labour of love with the perfect companion to 2014's inaugural collection. We now keenly await a solo resume of Adrian Borland's canon - no pressure then.
This review also appeared on Flipside Reviews
Paul PLEDGER
15/03/2015
---