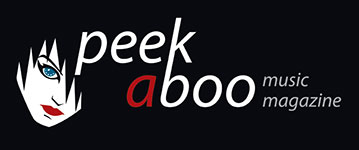 like this movie review
---
THE SUBMARINE KID
Independent – Drama
Movie
[95/100]

22/03/2018, Britta Tabrit
---
The Submarine Kid
Independent – Drama
The 2015 independent drama, directed by Eric Bilitch premiered at the 2015 Napa Valley Film Festival. The story is written by Bilitch and his friend, actor Finn Wittrock. The score is composed by Harlan Silverman. The movie was shot in only 20 days.
The Submarine Kid tells the story of Spencer Koll (Finn Wittrock), a Marine who returns home from Afghanistan. He quickly realises that life is not what it used to be. Spencer suffers from fragmentary wartime flashbacks and so called post traumatic stress disorder.
While working in a book store he meets Alice (Emilie de Ravin). They immediately feel a certain congeniality. Spencer takes Alice to a party where she shows him her favourite comic book, The Submarine Kid. It's the story about a kid who can hold his breath like a fish but one day he disappears for good.
Later that night Spencer loses control during a fight and beats a guy up quite badly. He and Alice leave the party and drive to Thunder Lake. After some wild driving maneuvers during their drive the couple make love to each other in the car. Afterwards Alice wants Spencer to repeat the car maneuver because she enjoyed it. This time Spencer steers the car through a fence and into the lake where the car with its two captives sink down.
Spencer wakes up in a hospital. He is told that there was no other body found in the car. He slowly begins to realise that by holding his breath under water he is able to be with Alice again. He takes every opportunity to prolong the time he can spend under water and almost drowns himself several times. Step by step it becomes clear that Alice is the ghost of the Submarine Kid's girlfriend and that Spencer tries to become that kid.
Alice tells him that they can't be together after all. Spencer belongs to a different world and he has to face the events haunting him. During another flashback his wartime trauma is being revealed. In a fight in Afghanistan in which he gets wounded Spencer accidentally shoots a woman used as a human shield. Her blue eyes engraved themselves into his memory and are haunting him still today.
During his last dive in a lake Spencer finds the Submarine Kid's swimming googles at the bottom of the lake. He takes them up to the real world and leaves them on the shore for Alice so that she can finally stay with her Submarine Kid forever.
The Submarine Kid is a movie full of contrasts. On the one hand it deals with the everyday struggles of war veterans. Spencer stands for all the men returning from war not being able to cope with their former lives. His fears but also his rage touches the audience in a very emotional way. Nevertheless, it becomes obvious that this situation affects his whole environment, his family as well as his friendships. The more Spencer tries to leave his real-world life the more is he driven to distraction by his traumatic experiences. Alice's story is the counterpoint to Spencer's inner conflicts and feels like a fairytale come true. As these two worlds collide it becomes clear that no matter how hard you try you can never close your eyes and run away from your very own reality.
Finn Wittrock (known for several great roles on American Horror Story, American Crime Story, The Normal Heart, Unbroken or La La Land) and Emilie de Ravin (famous for Lost, Once Upon A Time or The Hills Have Eyes) create a wonderful love story full of romance and light-heartedness. The story line keeps the spectator busy waiting for a happy ending which turns out to be different to your expectations.
I guess that Spencer's story serves as the basis for a much more deeper meaning here. The movie takes you on a journey to the human soul. It may be torn. It may be shattered. But at the end we are all stuck in our lives which are meant to be lived. Honestly, bravely and full of passion.
I can highly recommend this indie movie to everyone!
The Submarine Kid is available on Netflix.
Trailer: https://www.youtube.com/watch?v=Xm58D9e1tmg
Interview with Eric Bilitch: http://www.peek-a-boo-magazine.be/en/interviews/eric-bilitch-2018/
Britta Tabrit
22/03/2018
---