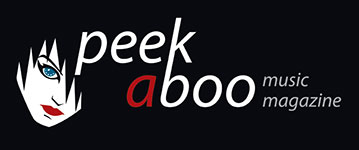 like this cd review
---
THE THE
Hyena
Music
•
CD
Post Punk
[90/100]

23/03/2015, Paul PLEDGER
---
Another raw new film by acclaimed director Gerald Johnson, another gritty descriptive soundtrack from brother Matt, aka The The. Since parking his hit-machine several years ago, Matt Johnson has been curating his own future with engaging and mesmerising incidental music for his sibling's own cinematic developments.
Hyena is a movie filmed in West London that focuses on the seedy world of sex trafficking, illegal immigration and police corruption. All of which acts as the perfect foil for brother Matt's forlorn and reflective oeuvre, previously experienced with G Johnson's excellent serial-killer thriller Tony, earlier b-sides and much of Soul Mining. Much of this case-bound CD sounds like it would soundtrack the low-point, the very bowels of society, opened up for all to see and be reviled by. Job done then.
For sheer unnerving atmospherics, head to track three, play loud and weep. Splayed and sister-track Invisible City, has all the unsettling menace of those early Metalheadz 12" by Goldie or Doc Scott, cross-pollinated with Autechre or Cluster, minus the beats, plus what sounds like a chilling portent of violence to come. But Hyena isn't just about threat - sounding like Australian industrial-disco crazies Severed Heads, Blondes Before Bedtime has a further element of glow-sticks about it while still retaining a fearful motif throughout, while Tiny Blue Sirens could have been rescued from the Bladerunner cutting-room floor. There isn't a duff moment on here - perhaps some dialogue might have completed the near-perfect track-listing (it works so well on the best of soundtracks...).
Here is a soundtrack that makes you yearn to see the film as soon as possible - which makes it a great soundtrack, I guess. And if you don't at least stop what you're doing and listen, entranced, to the album's mournful closing piece, Everybody Wants To Go To Heaven (But Nobody Wants To Die), then you are surely as brown-bread as some of Tony's victims.
As with other Cineola releases, Hyena comes in a sumptuous hard-back book format with interviews between Gerald and Matt, plus numerous images from the film.
This review also appeared on Flipside Reviews
Paul PLEDGER
23/03/2015
---