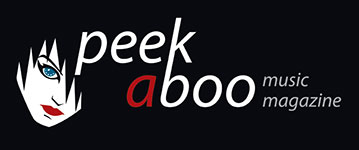 like this cd / vinyl / digital review
---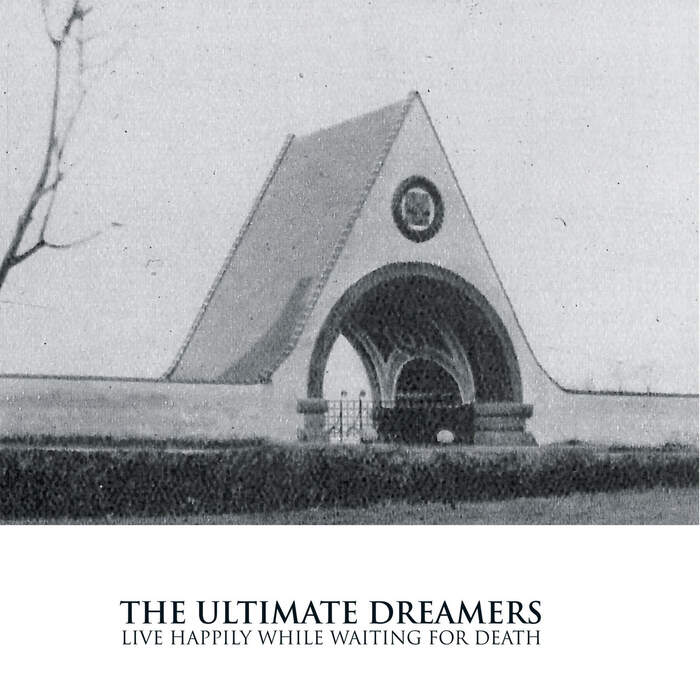 THE ULTIMATE DREAMERS
Live Happily While Waiting For Death
Music
•
CD / Vinyl / Digital
Cold Wave
•
Dreampop
•
Minimal
•
Post Punk
[79/100]

Wool-E Discs
25/11/2021, Jurgen BRAECKEVELT
---
Mid 1980s, Lessen, a peaceful town just across the language border in the French-speaking part of Belgium. Once the city of surrealistic artist René Magritte and poet/writer Louis Scuteniare, at that time a musical desert. Until three friends, Frédéric (vocals), Joël (keyboards) and Laurent (bass guitar) start as a cold wave and post-punk inspired musical trio, which would later grow into a five-headed line-up. Their cold chilly wave and post-punk tunes serve as a musical background for themes and lyrics dominated by dreams, amorous fear and social criticism. In 1988, while Frédéric armed himself with a guitar and Laurent switched to drums, the group was completed with Bertrand (bass) and Stéphane (keyboards). The sound became a little more rough and solid with these musical changes. In 1990 The Ultimate Dreamers fell into a (very long) sleep while dozens of songs, that had been traditionally recorded on cassette, remained unused in the closet.
Until they were discovered again, during the Covid pandemic, underneath a thick layer of dust, by Dimitri Van Cauveren, the man behind Wool-E Discs. The result: eleven songs were released as an album named 'Live Happily While Waiting For Death'.
'I Love You' was the single that preceded the album. Angular eighties synths and drum sounds. Not too sophisticated. And why should it be? Rough diamonds belong to this time of year.
The sound The Ultimate Dreamers represent clearly refers to the eighties. Instrumentally and vocally unpolished. True and sincere. From the minimal wave sound like on 'Never Die', to the more raw post-punk sounding 'I Hate You!'. Or as in 'A Long Time Ago', where a razor-sharp bass-line and screaming guitars take over.
We also get some cold-wave with The Doors-ish synth parts in 'Laughing Furniture'.
This eighties cold-wave and postpunk sound gets an even bigger boost with 'No Matter' making it sound so wonderfully "vintage". Too bad it was kept from us, like an elephant pregnancy, for over 30 years. Luckily gynecologist on duty, Wool-E-Discs, proved skillfully worthy and delivered us 'Live Happily While Waiting For Death'.
The Ultimate Dreamers can be admired live on various Belgian stages in the autumn of 2021 and spring 2022, for instance at the renowned BIMFEST in St-Niklaas on 17 december 2021.
Jurgen BRAECKEVELT
25/11/2021
---
Midden jaren '80, Lessen, een vredige stadje net over de taalgrens in Franstalig België. De stad van surrealistisch kunstenaar René Magritte en dichter/schrijver Louis Scutenaire. Toen een muzikale woestijn. Tot drie vrienden besloten een muziekband te starten: Frédéric (zang), Joël (keyboards) en Laurent (basgitaar) beginnen als een cold wave en post-punk geïnspireerd trio. Hun koude kille wave en postpunktonen dienen als muzikale achtergrond voor thema's en teksten die worden gedomineerd door dromen, amoureuze angst en maatschappijkritiek. In 1988, toen Frédéric zich wapende met een gitaar en Laurent de switch naar drums maakte, werd de groep vervolledigd met Bertrand (bas) en Stéphane (keyboards). De sound werd iets ruwer en steviger door deze muzikale veranderingen. In 1990 vielen The Ultimate Dreamers in een (heel lang uitgerokken winter-)slaap terwijl tientallen artisanaal op cassette opgenomen nummers in de kast bleven liggen.
Tot ze tijdens Covid vanonder een dikke laag stof tevoorschijn gehaald werden en ter ore kwamen van Dimitri Van Cauveren, de man achter Wool-E Dics. Die laatste stelde een platendeal voor. Elf songs verschenen onder de titel Live Happily While Waiting For Death.

I Love You was de single die het album voorafging. Hoekige eighties synths en drumsounds. Niet te geraffineerd. En waarom zou het? Ruwe bolsters horen bij de tijd van het jaar.
De sound van The Ultimate Dreamers refereert duidelijk naar de eighties. Instrumentaal en vocaal klinken ze ook ongeborsteld. Doorleefd en oprecht. Van minimal wave in Never Die naar ruwe postpunk in I hate You! of in A Long Time Ago, waar de vlijmscherpe baslijn en schreeuwerige gitaren het commando overnemen.
We krijgen ook coldwave met een The Doors-achtige synth-lijn in Laughing Furniture.
De sound van de eighties coldwave en postpunk krijgt nog een duwtje met No Matter. Het klinkt ook zo heerlijk 'oud'. Jammer dat het een zwangerschap was van ruim 30 jaar. Een olifantendracht, waarbij gynaecoloog van dienst Wool-E-discs zijn kunde toonde om deze Live Happily While Waiting For Death het levenslicht te schenken.

The Ultimate Dreamers zijn in het najaar van 2021 en het voorjaar van 2022 live te bewonderen op verscheidene Belgische podia zoals o.a. op BIMFEST in De Casion, St-Niklaas, op vrijdag 17 december met A Split-Second en Portion Control!
Jurgen BRAECKEVELT
25/11/2021
---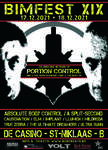 ---