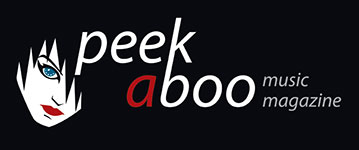 like this cd (ep) review
---
THE UNDERGROUND YOUTH
Beautiful and Damned
Music
•
CD (EP)
Indie
•
New wave
[70/100]

Fuzz Club
14/11/2014, Paul PLEDGER
---
Very dark, very gritty, very Manchester - it's all too easy to compare new bands with old bands these days but in the case of The Underground Youth, it really is quite simple. The words Division and Joy, 25 and Section, Chameleons and The - rearrange each of these pairs of words to obtain an idea of whom TUY obviously hold in reverence. Oh and Lowlife - another comparable. See? I knew you'd perk up at the mention of these pioneering outfits.
For their latest release, the band present four gloomy naval-gazing epics that are the very essence of 'dark-wave'. Opener Behind unravels slowly with layers of shimmering guitars and downbeat vocals, Damned livens things a little with punchy drums and the odd gaze at the sun, before Naked and Shadow both explore extended passages into the darkness, the latter being a particularly admirable journey into the depths of despair.
For followers of the band, release number eight will hold very few surprises while casual onlookers might be advised to start with Naked first and proceed from there, leaving the rather sparkly Behind 'til last. You won't be partying into the dawn with this EP but regardless, The Underground Youth have compiled something rather moreish to glum out to.
This review also appeared on Flipside Reviews
Paul PLEDGER
14/11/2014
---