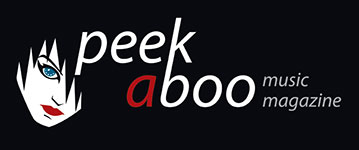 like this cd review
---
THE UNGUIDED
'Deathwalker' ft Hansi Kürsch of Blind Guardian (Zardonic Remix) + bonus...
Music
•
CD
Doom
•
Electro Rock
•
Heavy Metal
•
Hellelectro
•
IDM (Intelligent Dance Music)
[95/100]

Napalm Records
18/02/2014, Filip VAN MUYLEM
---
Honestly: I got tipped and almost lost my mind... This is the beginning of something great, I can feel it!
What do Zardonic, Blind Guardian, The Unguided, Napalm Records, and Valentine's Day have in common?
In the celebration of his 10th anniversary, Bass Metal overlord Zardonic has released three tracks in collaboration with Sweden's metal prodigies, The Unguided (led by ex-Sonic Syndicate members), included in the limited edition of their most recent album "Fragile Immortality". The tracks included are "When All The Seraphim Cry", "Unguided Entity (Zardonic Remix)" and "Deathwalker (Zardonic Remix)", featuring the voice of Hansi Kürsch, frontman of the legendary German heavy metal band Blind Guardian.
"Deathwalker" (Zardonic Remix) is my absolute favorite one! This is simply mixing the best of both worlds: I'm a longtime fan of Blind Guardian and I love IDM, electro and electronic music! This one simply has a great vibe, perfectly fuelled with great vocals and is musically speaking on fire! I'm thrilled and completely amazed by so much quality! This is like mixing all the gods to create a greater and stronger god! 'Deathwalker' simply rules!
Another great one and with more grunting and harsher drums is 'Inception'. It feels a bit like my Estonian Friends from Freakangel, but then surrounded by gods... My god, this one is really huge! This one was not included in the package I got, but you can find the clip at the end and I loved it too much to leave it just there...
Yet another bonus track in the remix is 'Unguided Entity', a real metal clubber! Love it! Great voice mixed with great electronics. I want to ask: put your hands up and start to dance!
The other bonus track is also worth it 'When All The Seraphim Cry'. It reminds me of this game called 'Sacred 2', where you had this race called The Seraphim... in which Blind Guardian was figuring with their music and even taking part of the game... I simply don't want to waste more words... Go buy it! I absolutely love this cross over!
So far I could only listen to a few songs, But based on that I can say that you will all love it, ok except if you want to stay in your cave and don't like crossover! Zardonic does a great job and the originals are worth it!
Here's the track list of the full album:
1. Inception
2. Defector DCXVI
3. Granted
4. Eye Of The Thylacine
5. Unguided Entity
6. Carnal Genesis
7. Enforce
8. Blodbad
9. Only Human
10. Singularity
11. Oblivion
12. Deathwalker (Bonus Track)
13. Unguided Entity (Zardonic Remix Bonus Track)
14. Deathwalker (Zardonic Remix Bonus Track)
15. When All The Seraphim Cry (Bonus Track)
here's the video:
http://www.youtube.com/watch?v=brLwlB8j0JQ&feature=player_embedded
Filip VAN MUYLEM
18/02/2014
---