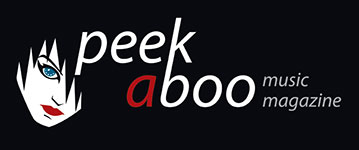 like this cd review
---
THE VIEW ELECTRICAL
Roseland
Music
•
CD
Ambient
•
Folk
•
Rock
•
Singer Songwriter
[85/100]

Hummus Records
25/07/2015, William LIÉNARD
---
Frédérick Aellen (ex Sonograph) and Raul Bartolotti (Kruger, No Sun in San Francisco) made a number of demos in 2012 and worked those out in the next two years with the assistance of members of Abraham, Jeniferever, Cortez and Khelvin. The result is the album Roseland, in which they gather all the influences of their musical career: hip hop, folk, ambient, metal, new wave and indie rock from the 90s.
The album begins with the quiet ballad Haunted by a Dream, a singer-songwriter-like composition with quiet guitars and percussion, complemented with melodic and multiple vocals. At All Cost floats on humming electronics, but again a voice takes the lead, entwined by bell-like guitars, calm and relaxed. Life in Every Breath sounds louder and rougher, a rock ballad with a calm verse and beautiful chorus, melodious guitars and a nice drum pace. It Was Time gets a dreamy acoustic guitar and vocals, brittle and fragile, and then electric guitars and extensive and beautiful vocals. Rosland floats on a fuller sound with electric guitars, bass and drums, but again it is the velvet voice that guarantees a dreamy and relaxed atmosphere, with in the second half high woman's voices like a distant echo. Five in a row.
Protect Us begins with distorted male voices, a French narration and then dark, sleepy synths, drones, Pink Floyd-like guitars and reverb, while Black Veil is a quiet country-rock ballad in which a choir takes the lead. The second half of the song sounds more dangerous and more emphatical, but it always stays within calculated and melodic boundaries. In My Defence is of the same type, with cautious guitar strumming, echoing percussion and a nice sounding voice which brings the melody to fruition, halfway assisted by a female voice. Beautiful. Death and the Young Man is a ballad in the best singer-songwriter tradition with multiple guitars, angular percussion and meshed vocals. In Treasures we hear bell-like and buzzing guitars on which fragile vocals, choral music and lots of echoes are spread, as if the singer is floating through a cathedral.
A Voice of My Own, with multiple drums and good sounding guitars, gentle harmonies and fierce accents afterwards, unfolds like a dreamy ballad for a sunny day, while the folkrock-like We Will not Stay completes the album in a calm and restrained way.
We delete hip hop, metal and new wave from the list, because what we hear on Rosland is very much a cross between folk, folk-rock, singer-songwriting and beautiful atmospheric keys. Fans of the genre need not doubt.
Tracklisting :
1. Haunted by a Dream
2. At All Costs
3. Life in Every Breath
4. It Was Time
5. Roseland
6. Protect Us
7. Black Veil
8. In My Defense
9. Death and the Young Man
0. Treasures
1. A Voice of My Own
2. We Won't Stay
Website: http://theviewelectrical.com/
Shop: http://hummusrecords.bigcartel.com/products
Bandcamp: https://dominomediaagency.wordpress.com/2015/04/08/the-view-electrical-debutalbum-roseland-out-now-streaming-available/
William LIÉNARD
25/07/2015
---
Frédérick Aellen (ex-Sonograph) en Raul Bartolotti (Kruger, No sun in San Francisco) namen in 2012 een aantal demo's op, die ze in de volgende twee jaar uitwerken met de hulp van leden van Abraham, Jeniferever, Cortez en Khelvin. Het resultaat is het album Roseland, waarop ze onder de naam The View Electrical alle invloeden bijeenbrengen uit hun muzikale carrière: hiphop, folk ambient, metal, new wave en indierock uit de jaren 90.
Het album begint met de rustige ballade Haunted by a Dream, een singer-songwriterachtige compositie met rustig gitaarspel en slagwerk, aangevuld met melodieuze en meervoudige vocalen. At All Cost dobbert op zoemende elektro, maar opnieuw neemt de stem het voortouw, omstrengeld door belachtige gitaren, rustig en ontspannen. Life in Every Breath klinkt luider en ruiger, een rockballade met een rustige strofe en een prachtig refrein, welluidende gitaren en een leuk drumtempo. It Was Time krijgt een akoestische gitaar en een dromerige zangpartij, breekbaar en fragiel, en vervolgens elektrische gitaren en een uitgebreidere en prachtige samenzang. Rosland krijgt een voller geluid met elektrische gitaren, bas en slagwerk, maar het is opnieuw de fluwelen stem die garant staat voor een dromerige en ontspannen sfeer, met in de tweede helft een hoge vrouwenstem als een verre echo. Meteen vijf op een rij.
Protect Us begint met distorted mannenstemmen, een Franstalige vertelstem en dan donkere, slaperige synths, dronesaccenten, Pink Floyd-achtige gitaren en galm, terwijl Black Veil is uitgewerkt als een rustig voortkabbelende rockballade waarin een koortje het refrein voor z'n rekening neemt. In de tweede helft klinkt de song gevaarlijker en nadrukkelijker, maar het blijft allemaal binnen berekende en melodieuze grenzen. In My Defence is opnieuw rustiger, met voorzichtig gitaargetokkel, echoënde percussie en een mooi klinkende stem die de melodie helemaal tot bloei laat komen en die halfweg assistentie krijgt van een vrouwenstem. Mooi. Death and the Young Man is een ballade in de beste singer-songwritertraditie met meervoudig gitaarspel, hoekige percussie en fijnmazige vocalen. In Treasures horen we klokachtige en zoemende gitaren waarover een fragiele zanglijn en koormuziek zijn uitgespreid en heel veel echo alsof de zanger door een kathedraal zweeft.
A Voice of My Own, met meervoudig slagwerk en goed klinkende gitaren, voorzichtige vocalen en felle uithalen naderhand, ontvouwt zich als een dromerige ballade voor een zonnige dag die het beste laat vermoeden, terwijl het folkrockachtige We Won't Stay het album op een rustige en ingetogen wijze afrondt.
Hiphop, metal en new wave schrappen we uit het lijstje, want wat The View Electrical op Roseland ten gehore brengt, is veel meer een kruising tussen folk, folkrock en singer-songwriting met prachtige ambiente toetsen. Liefhebbers van het genre hoeven niet te twijfelen.
William LIÉNARD
25/07/2015
---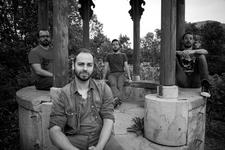 ---