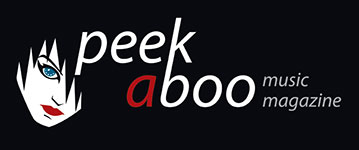 like this cd review
---
THE WAKE
Here comes everybody
Music
•
CD
New wave
•
Post Punk
[100/100]

Factory Benelux
01/04/2015, Paul PLEDGER
---
For the uninitiated, The Wake are still releasing the occasional record (there's a Record Store Day single called Clouds Disco planned for the big day) and playing the odd date. Thirty years after the release of second album Here Comes Everybody, The Wake sadly still occupy that middle ground between press respect and nonchalance. In reality, Caesar and his crew ought to be garnering the same degree of affectation as Belle and Sebastian or new up starts 'Allo Darlin or The Drums, especially after an earful of this truly superb album from 1985.
For this reissue, new unreleased demos have been unearthed and BBC Sessions discovered, as well as various single edits and an unheard dub of Torn Calendar. Add in some brief liner-notes and a faithful reproduction of the original's El Lissitzky sleeve and you have a more-complete version of the previous LTM issue a few years back.
The lynchpin here is the album itself. Here Comes Everybody proved to be a turning point for The Wake who spent years being compared to New Order and issuing largely-ignored but spellbinding gloom-wave such as the album Harmony and the single Something Outside. By the mid-'80s however, The Wake turned their noses to the sun and offered up the disco-stomp single Talk About The Past (here in various forms, including the classic 12") and this very album.
Awash with reflective synth hooks and dubby basslines, Here Comes Everybody boasts just eight songs but all of them are treasures. Exuberance rears its head on the relatively perky World Of Her Own and Sail Through whilst melancholia rules on, not surprisingly given the title, Melancholy Man and the pretty Nouvelle Vague favourite O Pamela, as well as the album's reflective centrepiece Torn Calendar. And if there was ever a single that should have been, it's All I Asked You To Do which seems to be a triumphant musical culmination of every other song on here.
So, job done? Not really. There's the brace of great Factory singles that never made the album for a start. Talk About The Past is a punchy melodic gallop through synth-pop territory, Of The Matter comes shrouded in a somewhat hazy mix that stalled the single's radio progress upon release, while the superior Something That No-one Else Can Bring EP still sounds accomplished at the hands of producer John Leckie.
Included among the extras are numerous BBC sessions and demo-tracks that feature a handful of unreleased songs. The pick of the bunch is the hefty reading of future Sarah Records single Crush The Flowers and its punchy flip Carbrain, a pointer towards where The Wake were soon heading.
All killer, no filler, Here Comes Everybody in remastered form sounds as remarkably advanced as it did in the '80s - and you can't say that about many long-players from that era.
This review also appeared on Flipside Reviews
Paul PLEDGER
01/04/2015
---