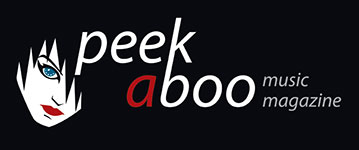 like this cd review
---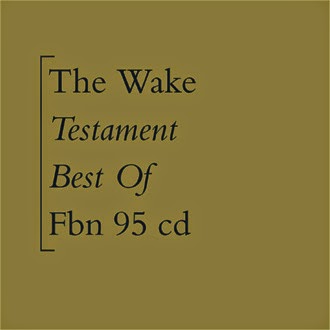 THE WAKE
Testament (Best Of)
Music
•
CD
Cold Wave
•
Indie
•
New wave
•
Post Punk
Factory Benelux
14/09/2014, Paul PLEDGER
---
After issuing both the band's most recent album A Light Far Out on vinyl (RSD 2013) and the debut full-length Harmony as a double, Factory Benelux cherry-pick The Wake's entire catalogue for a much-deserved 'best-of'. Dressed in a Peter Saville-inspired sleeve and jam-packed with great tunes, Testament comes available as a vinyl collection or a digipack CD.
A new generation of fans currently lapping up The Drums or worshipping at the alter of Allo Darlin' or even going all funny to the likes of Two Door Cinema Club, Foals, Bombay Bicycle Club et al, could do worse than to pay attention to Factory's most notable outsiders - MGMT have by including them on their Late Night Tales collection and Nouvelle Vague famously covered O Pamela. Sometimes funky, sometimes austere, even cold, often very pretty, The Wake's template is reliant on the listener's imagination as to what the songs are about.
The wax version is a single LP featuring ten of the group's best recordings, namely the rare proto indie-disco Scan 45 On Our Honeymoon plus other singles inc edits of Talk About The Past, Something Outside, Of The Matter, Crush The Flowers (from the Sarah-era) and a very hard-to-find promo edit of EP song Pale Spectre.
Representing their albums are two excerpts from their faultless second set Here Comes Everybody, Favour from Harmony and the reflective elegy Methodist from A Light Far Out. If you head for the expanded CD, you get the bonus of Clouds Disco from their 2012 sessions, as well as a few more influential cuts such as Here Comes Everybody, Heartburn and the under-rated Firestone Tyres from the occasionally maligned Make It Loud album.
The real draw with this release lies with the vinyl version which carries a bonus CD of rarities, live recordings and outtakes, many of which have either never appeared on a bootleg or are as rare as hen's teeth. Of interest to 'post-punk' aficionados is the band's game take on PiL's Careering. Although less dubby and intuitive, The Wake's rarest of forays into the wobbly world of cover-versions is hardly a disaster. Much of the bonus material has been sourced from the collection of tapes owned by then-Factory luminary Rob Gretton, making the whole concept a little more personal and certainly lo-fi, but it matters not. Opening track Move With The Times is spot-on, by the way.
Perhaps closer to the concept of Smash Hits than NME during the '80s - members included future Primal Screamer Bobby Gillespie and ex-Altered Images contributor Caesar - The Wake spent an awful lot of time fielding indifference from nonplussed music-journos or being shunned by the C86 fraternity (too synthy? too effete, even for a scene devoted to legions of bedroom hopefuls and naval-gazing?). Before Factory's collapse, Caesar and co jumped ship and inked a deal with that most archetypal of 'twee' labels, Sarah Records. It's good to see a few tracks from that era turning up here.
Testament is, well, testament to a soulful and melancholic band that, to this day, sound a helluva lot less dated than many others from the last thirty years.
This review also appeared on Flipside Reviews
Paul PLEDGER
14/09/2014
---