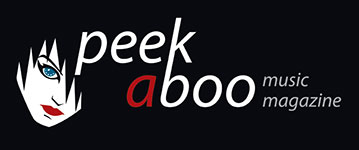 like this cd review
---
THE WATERBOYS
Fisherman's Blues Deluxe
Music
•
CD
Blues
•
Folk
•
Pop
Chrysalis
10/08/2015, Paul PLEDGER
---
There's normally a feeling of dread with these sorts of things - multiple disc versions of albums that are best left as the original.
But trust me, 'Fisherman's Blues' has such a tangible history, such a depth of session-material associated with it that to miss out anything from those heady two years would be deemed as a mistake.
So 'Fisherman's Box' does what it says on the, er, box - it spreads 121 songs across six discs (more if you fork out for the deluxe version which is, admittedly, a bit of an extravagance), telling the story of how one band on the brink of success, almost ended up on the brink of collapse. Thankfully, despite spending many months in each other's company, the various ever-rotating members of The Waterboys didn't kill each other - they simply grew stronger.
As indeed did the material. Although there are a myriad of alternative versions of the same songs strewn liberally throughout, they differ enough to not jar on the nerves. There are certainly enough new, unheard and superb songs on offer to make up for it - over 50 of them, in fact, many from the pen of Mike Scott and co, as well as the likes of Hank Williams, Bob Dylan and a few traditional pieces. Oh, to have been a fly on the beer soaked studio walls.
Highlights naturally include the finished album itself - it isn't all gathered on one disc because the set is presented in chronological order of recording and location - and many of the new songs, in particular 'A Golden Age', 'Stranger To Me', ''Cept You', 'You In The Sky' and the visceral reel of 'Bo Diddley Was a Caveman'. Scott even gets uncharacteristically mucky and carnal on the 'throwaway' 'My Beautiful Baby' and, as on This Is The Sea's 'Trumpets', rather carried away vocally on the piano-driven paean 'The Ladder'. But even when overblowing things, The Waterboys can carry more emotion than the entire charts can muster nowadays. There's enough unreleased gold-dust here to compile a serious contender to the official follow-up 'Room To Roam'.
To sum up, here is a worthy collection that portrays a band enjoying itself, getting drunk and getting high on the music. Here is a timeless treasure trove well worth twenty notes of anyone's money.
This review also appeared also on Flipside Reviews.
Paul PLEDGER
10/08/2015
---