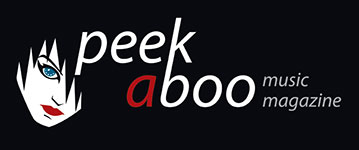 like this cd / digital review
---
THIRD REALM
The Art of Despair
Music
•
CD / Digital
Alternative Rock
•
Dark Pop
•
Industrial
[90/100]

darkTunes
29/04/2020, Ash MCAULIFFE
---
Nathan Reiner has been producing music under the moniker of Third Realm since 2000. His musical output has been prolific and impressive with this new record, "The Art of Despair", being his 11th record since 2007. Each release has seen Reiner grow and here he has worked to meticulously refine and fine tune his musicianship. In doing so and by taking all of the strong elements from each previous record and ploughing them into the making of this album he has crafted Third Realm's magnum opus. It's a stellar work of 14 original songs (with 3 bonus remixes) with a varying degree of genres on display which serves to make the album both irresistibly exciting and unpredictable. Normally, an album with a duration of nigh on 80 minutes can become cumbersome and a chore to digest. That isn't the case here. The album is fully engrossing from start to finish.
"When the Sun Goes Down" is destined to become a classic. A banger of an industrial track yet totally danceable. Play this to the darksome vampire in your life and watch how quickly they bring themselves to wildly proclaim this to be one of the best songs they've heard in a long time. They will be absolutely correct of course! Where this song is goth to the core, Reiner brings us sheer electro beauty in the form of "Tides of The Sea" which is lavish to say the least. The vocals here are impeccable (featuring the wonderful Chiasm) and the interplay of harmonies between the vocalists gives this song a lush ambience. Imagine the setting – The sea. A sunset. This song. Perfect accompaniment to dance along to as the sun goes down (how ironic!) and then right on into the night ready to party with the energetic dance brilliance of "Gazing at The Stars" and "Passion." Reiner has truly created some wonderful dance music on this record. More gothic fare can be found on the darkly orchestrated "Banshee" with Reiner's deep, dark sublime vocals lamenting a broken heart and the title track wrapping things up to chilling effect.
I can hear some influences of some great artists amongst the offerings on this record. The feels of BlutEngel and Marilyn Manson are inescapable, but this is not imitation or replication. What Reiner has crafted here is his own and unmistakably Third Realm.
Ash MCAULIFFE
29/04/2020
---